The Lord Is Working With Us - Octogesima Adveniens, Apostolic Letter of Pope Paul VI
Worship / Produced by partner of TOW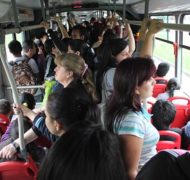 All Christians are called to act.
For stating principles is not enough.
To point out injustice is not enough.
Prophetic cries are not enough.
Words lack weight
unless we all become responsible,
and act effectively.
To pass on to others
the blame for injustice
is all too easy.
Each of us has a share in it.
The first thing we need
is a personal conversion.
Such basic humility
keeps all our action
flexible, unsectarian, brave,
in the face of the immensity
of what we have to do.
The Christian's hope
rests on this knowledge:
the Lord is working
with us
in the world.
Through his body, the Church,
through the whole of humankind,
Christ continues his Redemption,
accomplished on the Cross,
and bursting forth in victory
on Resurrection morning.
(From 'This is Action', Section 48 - a popular version of Octogesima Adveniens, an Apostolic Letter of Pope Paul VI)
---
---