Faith and Work Devotional Reading Plans from the High Calling and Theology of Work Project
Devotional / Produced by TOW Project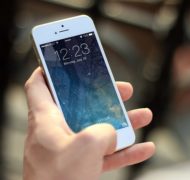 The Theology of Work Project and The High Calling have partnered to create work-related reading plans for Christians seeking to live out their faith in their everyday work. Content for these plans was adapted from material from the Theology of Work Project and The High Calling.
About The High Calling
The High Calling is an online collection of resources founded on the belief that God cares about our daily work. On their site, you'll discover a broad range of articles, interviews, devotionals, and inspirational stories—all specifically created to help you find God in your work, family, and the broader culture. THC writers and bloggers tell engaging stories crafted to encourage you in the high calling of your daily work.
Honoring God in our daily work is much more than mere evangelism. Our work itself should be a testimony to our creator. That is why we encourage each other to remember the high calling of our daily work. The High Calling is also a safe place to ask difficult questions about work, leadership, culture, family, and faith.
About Theology of Work Project
The Theology of Work (TOW) Project is an independent, international organization that exists to help people explore what the Bible and the Christian faith can contribute to ordinary work. The Christian scriptures have much to say about work, although we may not be aware of it.
TOW is dedicated to researching, writing, and distributing materials with a biblical perspective on non-church workplaces. Wherever possible, TOW collaborates with other faith-and-work organizations, churches, universities and seminaries to help equip workplace Christians for meaningful and fruitful work of every kind. Our resources include the Theology of Work Bible Commentary, devotions, and small group studies.