What Does the Bible Say About Finance? (Overview)
Article / Produced by TOW Project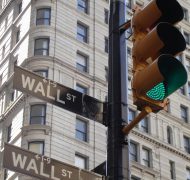 Note: "Overview" articles are full-length explorations of major topics in the theology of work. If you're interested in a specific aspect of the topic, the table of contents can help you jump there quickly.
Does finance contribute to the flourishing of society and to serving fellow people? The chairman of the United Kingdom Financial Services Administration argues that significant parts of banking are "socially useless".[1] Laura Newland, a recent Duke University graduate, in the New York Times bemoans graduates going to work in finance, when they could instead be working to benefit society.[2] Young people wonder whether studying or working in finance is an honorable occupation.
In this article we will assess the value of finance by drawing from Christian theology—especially the Bible—and from the financial literature and practice. Our conclusion is that finance is not socially useless. In fact, our biblical and theological exploration reveals that God created the foundations of finance and commands us to use finance for social good, specifically for stewardship, justice, and love.
Stewardship, justice, and love can have many different meanings, so it is important to establish what we mean by them. Stewardship is obedience to God's mandate to increase his creation from something like a garden to something like a city, all the while remembering it is his. We are to care for it and we will be held accountable as stewards. Justice is treating persons with due respect for their rights as humans, these rights based on the fact that every human is loved by God. Love is caring for another person by seeking to bring about their flourishing as an end in itself, and with due respect for that person as a human. Finance within this framework is an excellent place for a Christian to work and to seek societal renewal and transformation, despite the pervasive impact of sin in finance.
Our approach is to first reflect on what finance is, how its basic building blocks are created by God and how God enables humans to build the institutions of finance on the foundations he created. We will then consider the effects of the Fall on finance, and in particular whether market-rate finance has a positive role in a fallen world. Then we will weave the biblical themes into a redeemed vision of finance with specifics for finance professionals, borrowers and lenders.