BOARD OF DIRECTORS
Katherine Leary Alsdorf
Founder and Director Emeritus, Center for Faith & Work, Redeemer Pres. Ch., NYC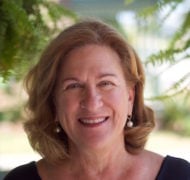 Katherine Leary Alsdorf is the Founder and Director Emeritus of the Center for Faith and Work at Redeemer Presbyterian Church in New York City and for New City Fellows in Raleigh, NC. She currently serves as the Faith and Work Senior Advisor with Redeemer City to City. She worked with Tim Keller to write Every Good Endeavor, which has become a basic text for the growing faith and work movement. Prior to Redeemer, Katherine worked for 25 years in high tech, both in New York and California. She served as President and CEO of Pensare, Inc., an online management education startup in Los Altos, CA. Prior to that she was President and CEO of One Touch Systems, Inc., a corporate communications hardware/software company, in San Jose, CA. In the early 90s she was President of Private Satellite Network in New York City. She has also worked in numerous consulting, sales, and marketing roles primarily in the technology sectors. She earned her MBA from University of Virginia, Darden School. She currently serves on the boards of The Carver Project and Theology of Work project, as well as on advisory boards to WP313, Kern Family Foundation, and Seattle Pacific University's Center for Faithful Business. She is adjunct faculty at Regent College. Katherine and her husband, John Alsdorf, live in New York City and are active members of Redeemer Presbyterian Church.
Marc Belton
Principal, Wisefellows Consulting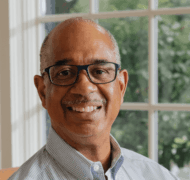 Marc Belton is a former executive with General Mills, where he served most recently as Executive Vice President for Global Strategy, Growth and Marketing Innovation. In his 32-year career at General Mills he became known as a champion for growth, innovation, and people. While at General Mills, Marc was President of the Snacks, New Ventures and Big G Cereal Divisions. Marc pioneered new businesses like Natural/Organic, 301 Inc, Health and Wellness and the "Consumer First" Initiative. Marc's creative leadership was recognized by Fast Company, when the magazine named him one of the "Most Creative Executives in the US." He has also been recognized by Fortune and Black Enterprise as one of the most influential African Americans in business. Marc completed his MBA in Marketing and Finance at the Wharton School at the University of Pennsylvania and his BA in Economics at Dartmouth College.
In 2015 Marc founded Wisefellows Consulting, a purpose-driven consultancy focused on creating sustainable growth and enabling strategic clarity for client companies and non-profits nationwide.
Marc continues to bring his creative thinking and leadership skills to non-profit boards and the Fortune 500. He currently serves on the National Board of the Salvation Army and has also served on the boards of US Bancorp and Navistar. Marc is a member of the Executive Leadership Council and the CEO Forum. He is deeply immersed in the Twin Cities community, where he currently sits as chair of the board of Minnehaha Academy and serves on the boards of the Guthrie Theater (past chair), and the Itasca Project. Marc generously gives back to his community through the Belton Family Foundation whose mission is to support faith-based and innovative community organizations to fulfill their missions to transform, restore, and empower the world.
Marc lives in Minneapolis with his wife Alicia and their children Alexander and Gabrielle. He loves playing and listening to music, recreational sports and outdoor activities. He is a member of Sanctuary Covenant Church in Minneapolis.
Luke Bobo
Chief Program Officer, Arrabon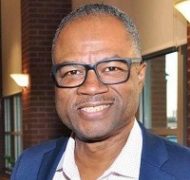 Gina Casey
Staff Chaplain, Kaiser Permanente, San Rafael, CA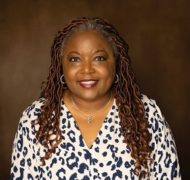 Gina Casey is staff chaplain at Kaiser Permanente in San Rafael, CA. Rev. Casey is ordained in the AME Zion church and served as the Senior Pastor and Presiding Elder at Leake Temple AME Zion Church in Anchorage, and previously at Columbus Avenue AME Zion Church (Boston) and Fisher Chapel (Phoenix). She served as a consultant/facilitator at Powerful Visions Coaching and Consulting. She was a manager in IT, capital purchasing, and college recruiting at Intel and an operations manager and systems programmer at Hughes Network Systems. She earned degrees from Howard University (BBA, computer-based management information systems), American University (MS, information systems), and Fuller Theological Seminary (Master of Theology, theological and biblical studies) and Gordon-Conwell Seminary (Doctor of Ministry, workplace theology, ethics, and leadership).
Al Erisman, Chair
Executive in Residence, Seattle Pacific University School of Business, Government and Economics
Albert M. (Al) Erisman an author, speaker, and university teacher after two lengthy roles business and the academy. He is author of The Accidental Executive: Lessons on Business, Faith and Calling from the Life of Joseph (2015) and The ServiceMaster Company: Managing Tension between People and Profit (2020). In the spring of 2021, he taught an honors class in business at Fordham University with a colleague.

Denise Daniels
Harrison Professor of Entrepreneurship, Wheaton College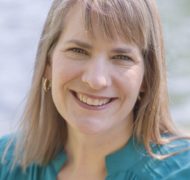 Denise Daniels is the inaugural Hudson T. Harrison Endowed Chair of Entrepreneurship at Wheaton College (IL). Previously she was Professor of Management at Seattle Pacific University, where she also served as the Associate Dean and Interim Dean in the business school, and as SPU's Associate Vice President for Strategic Initiatives.
Denise earned her Ph.D. from the University of Washington where she studied Organizational Behavior and Human Resource Management. Her work has been published in numerous academic and professional journals. She recently co-authored a book titled, "Working in the Presence of God: Spiritual Practices for Everyday Work." Denise's scholarly interests include meaningful work, Sabbath, leadership, gender, and motivation. Denise is the co-Principle Investigator on a $1.5M research project funded by the Lilly Endowment examining how Christians in the United States understand and engage their faith at work. She is also the producer of a series of films known as Faith & Co., which are designed to deepen connections between faith and work (www.faithand.co).
Denise regularly consults and provides executive coaching services and leadership development training in organizational contexts. She has served as an expert witness in a legal case related to organizational structure and management. She is an outside board member for Investortools, a FinTech company creating investment system solutions.
Denise is married to Craig Barwell, and together they have four adolescent and young adult children.
Alistair Mackenzie
Teaching Fellow, Laidlaw College, Christchurch, New Zealand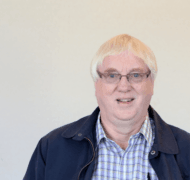 Alistair Mackenzie is a Teaching Fellow at Laidlaw College - Christchurch, New Zealand. He began his working life in his family's timber mill and then as a truck driver while completing a science degree. After becoming a Christian and completing theological training, he spent 23 years in pastoral leadership of three Baptist churches in New Zealand and was also involved in the leadership of Servants to Asia's Urban Poor (a mission and community development agency).
Alistair has served as a staff worker with the Tertiary Students Christian Fellowship, and done postgraduate study on the theology of vocation and work. He authored Where's God on Monday?, SoulPurpose: Making a Difference in Life and Work and Just Decisions: Christians Ethics Go to Work. He was the founding director of the former Faith at Work, New Zealand, has been employed as a mission consultant with the Baptist Churches of New Zealand and participated in the Lausanne Committee's Marketplace Ministry Issue Group.
Alistair is married to Alison and involved with South West Baptist Church. They have two adult children, Catherine and Christopher, and also two lovely granddaughters Ruby and Rylee. Alistair enjoys playing guitar and blues harp with a band, armchair rugby and the odd round of golf (with an emphasis on the odd!).
William Messenger, Executive Editor
Executive Editor, Theology of Work Project, Inc.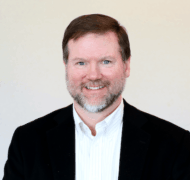 William G. Messenger is the Executive Editor of the Theology of Work Project. Previously. Will was the Director of the Mockler Center for Faith and Ethics in the Workplace at Gordon-Conwell Theological Seminary from 1999 to 2008, and an adjunct faculty member there. He created and led the seminary's doctoral and master's degree programs in workplace leadership and business ethics. He serves as an adjunct faculty member of Gordon College and previously taught as an adjunct at Laidlaw College Graduate School (New Zealand), Rensselaer Polytechnic Institute and Holy Cross College (Massachusetts).
Will's Board of Directors service includes ArQule Inc., Life/Work Direction, and The Call to Work. He serves on the Lausanne Movement Advisory Board for Workplace Ministry. He has worked as a sales representative at IBM, corporate finance associate at Goldman Sachs, consultant at McKinsey & Co., and vice president of sales and marketing Advanced Metabolic Systems. Will is ordained in the Episcopal Church and formerly served as pastor of Charles River Church in Boston and assistant rector of All Saints' Episcopal Church in Belmont, MA. He was awarded a B.S. in Physics from Case Western Reserve University, an M.B.A. from Harvard Business School, a Master of Divinity from Boston University School of Theology and a Doctor of Ministry from Gordon-Conwell Theological Seminary. He and his family live in Boston, MA, USA.
Gordon Preece
Director of Ethos: Evangelical Alliance Centre for Christianity & Society and Senior Policy Officer Catholic Social Services Victoria.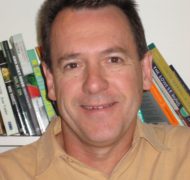 Gordon Preece is the Director of Ethos: Evangelical Alliance Centre for Christianity & Society, and Senior Policy Officer, Catholic Social Services Victoria. Church-wise Gordon was a youth worker, assistant minister and rector at several Anglican churches in Sydney and is now part-time Vicar at Yarraville Anglican in Melbourne. Previously, he lectured at Morling Baptist College Sydney and was Director of the Centre for Applied Christian Ethics at Ridley Melbourne and Director of Macquarie Christian Studies Institute.
Most recently Gordon was Executive Director of Urban Seed, a ministry of hospitality and advocacy for marginalised and homeless people based behind Collins St Baptist, Melbourne. Gordon is an international leader in the field of workplace theology and ethics, being on the executive committee of the Theology of Work Project and also theological consultant to the Marketplace Ministry Stream of the Lausanne Congress on World Evangelization. He has a passion for exegeting Scripture and culture and equipping Christians for their life in the world. He is author/editor of 12 books and of Zadok Perspectives.
EDITORIAL BOARD
L.T. Jeyachandran
Retired engineer and workplace minister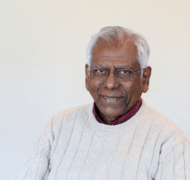 L.T. Jeyachandran hails from Tamil Nadu in South India. He has a Master of Technology (MTech) degree in Structural Engineering from the Indian Institute of Technology (IIT) in Madras (Chennai). L.T. worked in several parts of India for 28 years as a Senior Civil Engineer with the Central Government. The last position he held was that of Chief Engineer in charge of 12 (now 13) states of India in the Eastern Zone while based in the city of Calcutta (Kolkata).
L.T. is a keen student of theology and comparative religions, and also interested in the study of Indian and foreign languages. He took early retirement from the Government in November 1993 to join RZIM in India and Singapore, where he worked until retiring in 2012. While there his ministry focused on engaging professionals to think through their beliefs and behaviour in the market-place. In that pursuit, he discovered the value of conducting open forums for people from various faiths. He continues to speak at forums for workplace and student audiences in India and abroad.
LT is a life member of the Institution of Engineers (India), the Indian Council of Arbitration and the Indian Concrete Institute.
L.T. and his wife, Esther, make their home in Pune, Maharashtra. They have two children and four grandchildren.
Katherine Leary Alsdorf, Al Erisman, Alistair Mackenzie, Will Messenger, Gordon Preece
See above under "Board of Directors" for bios
CHINESE BOARD
Elder Elaine Kung – Chairman of the Board, San Diego CA, United States
Called To Work Founder/Co-Chair, Former AT&T Director (retired)
Dr. Jean Lee – Hong Kong
Chinese Graduate School of Theology - Dean and Abundant Grace Associate Professor
Rev. Dr. Herbert Wu – Silicon Valley CA, United States
@Cloud Marketplace Ministry Founder/President, Silicon Valley Church Senior Pastor
Rev. Dr. William Messenger – Staff and English Board Member, Boston, MA, United States
Theology of Work Project Executive Editor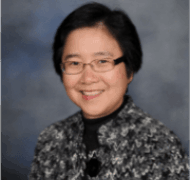 Elaine Kung is the chair of Theology of Work Project's Chinese Board. Elaine is passionate about faith and work movement since founding Called To Work in 1996. She is experienced in mentoring and leading others to success, investing in hundreds of mentees and students around the world over decades. Elaine is a frequent speaker at companies, universities, non-profits, churches and conferences in the States and overseas on Called To Work faith/work, leadership, career development, marriage, parenting and various life skills to audiences of thousands for over three decades. Elaine received such recognitions as Women of Color STEM Career Achievement Industry Award, Successful Women in Business, Most On-Fire Manager. Elaine speaks from her personal faith journey integrating her Calling, Career and Community experiences – grew up in poverty in Hong Kong, immigrated to the States as a refugee, life changing from "trouble maker" to "peace maker" when becoming a Christ follower in 1981. Elaine earned her B.S. in E.E./M.S.E. from Cornell, her M.S. in E.E. from Princeton, her Executive Education from Columbia, Cornell and U Penn Wharton business schools. She retired from 33 years of rewarding career as AT&T Director leading technology, product management and marketing with multimillion-dollar revenue. Elaine and Dominic have been married since 1986, they have 2 adult children and a daughter-in-law. She founded and lead www.CalledToWork.org to help others to be their best at work and take Jesus to work, she serves on a few Boards and as a church Elder.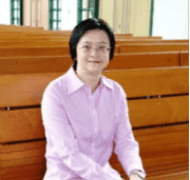 Dr. Jean Lee is a qualified Chartered Accountant who has been in auditing and business consulting in her early years. In 1997, she started a corporate finance advisory service, later served as Directors of Hong Kong and Australia listed companies, and was CEO of a technology company. In 2002, Dr. Lee started pursuing studies in psychology and theology. After graduating from the China Graduate School of Theology in 2006. she served as minister of the Hong Kong Baptist Church. Later on, she went for research studies in the UK, focusing on integration of theology and economics. Dr. Lee joined the CGST faculty in 2010, and is currently Dean and Abundant Grace Associate Professor (theological studies). She also serves as part-time voluntary minister at the Hong Kong Baptist Church.
Dr. Lee received her Bachelor of Commerce Degree (BComm) from Queen's University, Kingston, her Postgraduate Certificate in Psychology (PCPsy) from the University of Hong Kong, her Master of Divinity (MDiv) from the China Graduate School of Theology, and her Doctor of Philosophy (PhD) from the University of Edinburgh. She is the author of "The Two Pillars of the Market", "Shine for Jesus in the Marketplace", "God's Dwelling in the Marketplace", "Faith Walker in the Marketplace", and a number of other books and articles.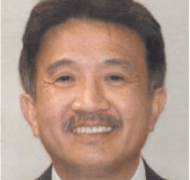 Rev. Dr. Herbert Wu graduated from Fuller Theological Seminary and received M.Div. in 2001 and D.Min. in 2013. He focus on Marketplace Theology with doctor dissertation title "Building Chinese High-Tech Marketplace Cluster and Church in Silicon Valley."
In 2001, Rev. Wu received God's calling of "Two Boats Filled with Fish" from [Luke 5:7] and formed Silicon Valley Church and Silicon Valley Harvest. He also established Intel Marketplace Church which has accepted by Intel as a diversity organization and Intel employees can also make contribution through employee payroll system.
In 2014, Rev. Wu founded @Cloud Marketplace Ministry" and utilizes mentorship to bring out EMBA@Cloud (E) Entrepreneur and Life, (M) Mission and Ministry, (B) Business and Career, (A) Apostolic and Leadership. The programs focus integrating faith into daily work and life transformation. All of the mentors had both enterprise VP/CEO and church decants/elders position. They have both professional experience and even more important are their spiritual life.
Rev. Wu had 20 years work experience in Silicon Valley. After receiving MSEE, he worked for Cadence Design as Hardware Director; then he got MSCS and moved to Apple Computer as Software Director. He studied MBA after work then became Sun Microsystems Marketing Director. He had also started up his own high-tech company called Titus Technology.
Rev. Wu is professor of Harvest Seminary in teaching Gospels, Acts, Hebrews, General Epistles, Church History, Religious Comparative Studies, and Preaching. He also served as an instructor in ROLCC Seminary in teaching workplace theology and gospel for marketplace leaders. He was special speaker of apostolic church and power ministry in Agape Seminary.
Rev. Wu has been writing "Daily Bread" since 2010 and published three volumes of books called "Grip the Bible and Grip the Victory." He also published about twenty volumes of spiritual CD called "On the Sidewalk." In addition, he also has book-by-book and chapter-by-chapter Bible study call "Sunday School on the Air" in total of 360-hour course. His new book "Silicon Valley Cloud Level Up" is coming soon.
SPANISH BOARD
Martin García is a teaching elder with the PCUSA at the Presbytery of the Pacific, for years Martin has also been an advocate of immigrants and social justice in general. For that reason, Martin has worked for LA Voice, World Vision US, Volunteer Los Angeles, First 5 LA, the YMCA, plus he has been an adjunct professor at several universities in Southern California. Martin has planted two churches, one in downtown Los Angeles and another one in Whittier. Currently, Martin is co-developing Ciclica LA, a movement to train Latino pastors to plant churches in the context of the United States. Martin has studied at New York Theological Seminary, University of Southern California, Harvard Divinity School, Claremont School of Theology, and the Monterrey Institute of Technology in Monterrey, Mexico. He is married to Sandy, a public school teacher and community activist, and they share life with their children: Breana, Brissa, and Michael; together with their dogs, cats, and birds.
Andres Garza is the senior pastor at San Pedro Church in Monterrey, Mexico. He is also the director of City to City Latin America, a church planting movement in Guatemala, Monterrey, Mexico City, Lima, Santiago, Vina del mar, Medellin, Buenos Aires, Quito, Sao Paulo, and Rio de Janeiro. He is a leader-catalyzer serving natonal leaders to plant churches and train, coach, assess, and send church planters to global cities in Latin America. He hopes to be an instrument of the gospel, growing in grace while working alongside leaders and church planters in the 28 most influential cities in Latin America.
Fernando Tamara is the lead pastor of Asamblea Church and works as a development representative for Made to Flourish. As professor, he teaches Greek and Theology at the Latin American Theological Seminary and LABI College, and Spanish at Vanguard University. Fernando is also the national coordinator of translation networks for the General Council of the AG. His research and teaching interest focus on the interaction of culture, religion, society, economics, and leadership. Among the issues he explores are theological developments in Hispanic culture, civic spirituality, community development, and the integration of faith, work, and economics. An advocate for justice and freedom, he is the chair of the Spanish Editorial Board and Director of Hispanic Ministries (Theology of Work Project). Fernando holds a bachelor's and master's degree from Vanguard University and a graduate certificate degree in Community Engagement from the University of Southern California. He lives with Christine, his wife, and their three children.
SENIOR REVIEWERS
Senior Reviewers are former Editorial Board members who are continuing their service by reviewing new materials and offering their wisdom and guidance.
John Alsdorf
Retired from Human Resources at Pfizer, Inc.
John is retired from a career in business, including 29 years in Human Resources at Pfizer Inc in New York City. His primary responsibilities were in training and development positions. He also was Director of a major project to develop a proprietary HR and Payroll Database System, and was an early adapter and visionary in using the company's intranet to deliver information and other services directly to employees. With his wife Katherine, John is a member of Redeemer Presbyterian Church, New York City.
Attended Carleton College, Northfield, MN, majoring in Political Science (AB, 1963). Graduate school first at the East-West Center, Honolulu, HI (MA, 1967), followed by Union Theological Seminary (M.Div., 1970).
Cara Beed
Retired Lecturer and Former Honorary Fellow of the Australian Catholic University
Cara Beed is married to Clive Beed, a retired Senior Lecturer in the Department of Economics, University of Melbourne. Both Cara and Clive are former Honorary Fellows, CACE, Ridley Anglican Theological College, University of Melbourne and the Australian Catholic University. The Beeds are joint authors with topics decided through shared study, prayer and discussion.
Married in 1961, they have a married son, a married daughter and two grandsons. Cara and Clive worship in St. Peter's Anglican Church, Box Hill, Melbourne and enjoy family, friends and community life.
Randy Kilgore
Workplace Chaplain & Senior Writer, MadetoMatter.org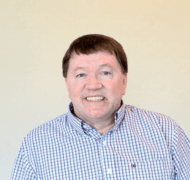 Randy Kilgore is Senior Writer and Workplace Chaplain for Desired Haven Ministries and www.madetomatter.org. Serving as a workplace chaplain for more than a decade, Randy received his M.Div. in 2000, from Gordon-Conwell Theological Seminary after a twenty-plus year career in business, most of which was spent in senior human resource management positions. Serving three Governors on state education commissions, Randy was also part of a coalition of human resource managers honored for their work on worker/childcare issues; and was part of a team receiving one of the federal government's first-ever series of workplace literacy grants.
As a writer and chaplain, Randy has released six volumes of workplace Bible studies, and two books: Made to Matter: Devotions for Working Christians; and Talking About God in the 21st Century Workplace. His writing also appears regularly in Our Daily Bread, as well as magazines and online publications.
Randy and his wife, Cheryl, have two "nearly grown" children, Kathryn and Ethan; they attend Grace Chapel in Lexington, Massachusetts.
Sean McDonough
Professor of New Testament, Gordon-Conwell Theological Seminary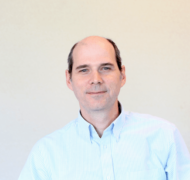 Sean McDonough has taught New Testament at Gordon-Conwell Theological Seminary since 2000. Prior to that, he taught at the Pacific Theological College in Suva, Fiji, where he had served as the Chair of the Biblical Studies Department and as a lecturer in New Testament. He has degrees from Harvard College (BA), Gordon-Conwell Theological Seminary (MDiv., ThM), and the University of St. Andrews, Scotland (PhD). He is a Sunday School teacher and occasional preacher at First Congregational Church in Hamilton. He is also a speaker for Medair, a Christian relief organization based in Switzerland. His research interests (in addition to the theology of work) include creation/cosmology in the Bible and the Ancient Near East, Hellenistic Judaism, Greek philosophy and religion and the Book of Revelation. His latest book is Christ as Creator: Origins of a New Testament Doctrine (Oxford University Press, 2010). Dr. McDonough's personal interests include supporting Boston sports teams, spending time with his family, traveling and hiking.
STAFF
CONTRIBUTORS TO TOW PROJECT MATERIALS
For a comprehensive list of all contributors to articles at the Theology of Work Project, please go here.
HISTORICAL MEMBERS
​Daniel Byrd (2007-2009)
Clint Le Bruyns (2010-2021)
Darrell Cosden (2007-2010)
Bill Heatley (2007-2014)
Alice Matthews (2007-2021)
Tom Phillips (2007-2014), Founding Chairman
Mark Roberts (2007-2002)
Haddon Robinson (2007-2017), Founding President
Dave Williamson (2007-2017)