The Church at Work: Free Online Workshop for Church Leaders, with Will Messenger, Alistair Mackenzie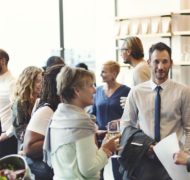 ​

In 2018, Will Messenger and Alistair Mackenzie from the Theology of Work Project led this free, interactive online workshop.
This was not about starting a new "faith and work" ministry in your church (though many churches have done that with success), but rather how to integrate vocational discipleship into the activities that your church is already doing. There is no one-size-fits-all prescription, but there are some best practices we can learn from churches who are thinking creatively and acting courageously in this area. The course consisted of four 1-hour workshops. each with a different but important focus, with time to interact, reflect, and develop custom action plans.
Much of the material covered in this workshop can be found on our site in the article "The Equipping Church" and in this video by Alistair Mackenzie from the Faith at Work Summit.
How Faith, Work and Economics Shapes Pastoral Practices
This session laid a foundation for faith, work and economics integration in the local church. We also explored the first integration area: pastoral practices. Much of a pastor's work involves practices like hospital visitation, counseling situations, spiritual direction, intercessory prayer, and connecting people to the broader body of Christ. How should our understanding of faith, work, and economics influence these (and other) practices that fill our days?
Corporate Worship & Preaching
This session explored the second integration area: corporate worship. The gathered worship of God's people is where we celebrate and are reminded of the things we believe about God, ourselves, each other, and the world around us. In what ways can our theology of faith, work, and economic wisdom influence how we preach, pray, read, sing, and commission God's people?
Discipleship: Shaping God's People for their Daily Work
This session explored the third integration area: discipleship and spiritual formation. Much of the discipleship focus tends to be in what happens in the gathered community within the church walls. What might it look like for our discipleship efforts to focus instead on the formation of God's scattered people in their daily work?
Mission: Work for the Common Good
This session explored the fourth and final integration area: mission. What is God's mission in the world, and how does the daily work of God's people fit into this redemptive mission? In what ways can the church more effectively mobilize God's people for mission in the work they are already doing?
Thanks to the Made to Flourish pastors network for hosting this event! Made to Flourish welcomes tax-deductible donation to continue their ministry.
The workshop was faciliated by Will Messenger and Alistair Mackenzie from the Theology of Work Project.
William G. Messenger is the executive editor of the Theology of Work Project. Previously, Will served as the director of the Mockler Center for Faith and Ethics in the Workplace at Gordon-Conwell Theological Seminary from 1999 to 2008, and an adjunct faculty member there. Will is a member of the board of directors of ArQule, Inc., a biotechnology company near Boston. He previously worked as a sales representative at IBM, corporate finance associate at Goldman Sachs, consultant at McKinsey & Co., and vice president of sales and marketing Advanced Metabolic Systems. Will is ordained in the Episcopal Church and formerly served as pastor of Charles River Church in Boston and assistant rector of All Saints' Episcopal Church in Belmont, Massachusetts. He was awarded a B.S. in Physics from Case Western Reserve University, an M.B.A. from Harvard Business School, a master of divinity from Boston University School of Theology and a doctor of ministry from Gordon-Conwell Theological Seminary. He lives near Boston with his wife and their two daughters.
Alistair Mackenzie is a teaching fellow at Laidlaw College - Christchurch, New Zealand. He began his working life in his family's timber mill and then as a truck driver while completing a science degree. After becoming a Christian and completing theological training, he spent 23 years in pastoral leadership in three Baptist churches in New Zealand, and was also involved in the leadership of Servants to Asia's Urban Poor (a mission and community development agency). Alistair is the author of Where's God on Monday?; SoulPurpose: Making a Difference in Life; and Work and Just Decisions: Christians Ethics Go to Work. He is the founding director of Faith at Work, New Zealand, has been employed as a mission consultant with the Baptist Churches of New Zealand, and participated in the Lausanne Committee's Marketplace Ministry Issue Group. Alistair is married to Alison and is involved with South West Baptist Church. They have two adult children, Catherine and Christopher, and also two lovely granddaughters, Ruby and Rylee.