Would You Write a Check to Planned Parenthood?
Article / Produced by partner of TOW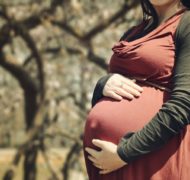 Intel Corporation [ticker: INTC] is the largest semiconductor chip manufacturer in the United States (second largest in the world behind #1 Samsung) and ranks number 46th in the 2018 Fortune 500 ranking of largest companies in the United States by revenue.
Intel also holds another dubious claim to fame: they make more large donations to Planned Parenthood than any other company in the S&P 500. . .
There is a growing movement of faith-based investors who are taking their ownership responsibility seriously when they consider whether it is ethically and morally responsible to invest in a company like Intel, who is using their corporate clout to support the abortion industry through donations to organizations like Planned Parenthood. This biblically responsible investing (BRI) movement has gone global and is growing at an exponential rate.Read the rest on the FDI site.