Christmas 1943: "I Wish You the Grace of Christ"
Blog / Produced by The High Calling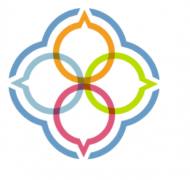 Father Alfons Wachsmann was a Catholic priest in Berlin when Hitler gained power, and the clergyman made the mistake of allowing and even encouraging people to listen to radio programs not sanctioned by the Nazi regime. For that, Father Wachsmann was sent to Tegel Prison in Berlin, and we have some record of his experience there.
On December 23, 1943, Father Wachsmann wrote his sister of celebrating the holy day within concrete walls, chains his only ornament. Gone now was the priest's home, his reputation, even his future. But in stark relief he more clearly saw a child born in a manger, homeless, who willingly relinguished his own rights on behalf of others. The child also would be wrongly condemned to death. Now on Christmas 1943, Father Wachsmann offered the Babe his own hunger, his sorrow, his chains, his loneliness. A life previously in the service of the King of Christmas now turned to the Savior who spilled His precious blood. And in that spirit, the priest made his pilgrimage to the manger.
"I hope through grace to celebrate Christmas deep within my heart and mind as I never have before in my life," he wrote his sister. "No gift, no festive meal will distract me, no candle will gleam, no fir tree will emit its fragrance; not even a holy Mass is granted me."
The infant Jesus in the Eucharist, now a glorious Christmas reality, illuminated the priest with eternal light; it filled and warmed him with love's compassion.
At the letter's close, Father Wachsmann's sister read these words:
"I wish you the grace of Christ, so that you may with strength and love drink with me the myrrh that God's love offers us."
On February 21, 1944, the priest was executed.
Christmas continues to ask us to receive the gift of Jesus in all seasons of life and all weathers of the heart. To God we offer our fullness or emptiness, anger or joy, fear or delight, love and hates . . . and we move toward the apparent poverty of offering the living sacrifices of our souls, our bodies, and our selves.

This is our gift to The Gift, and He is our gift from God.