Don't Quit Your Day Job. Please.
Blog / Produced by The High Calling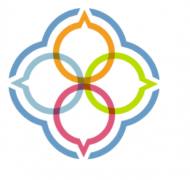 The author of a recent book on volunteer ministry made a tragic blunder on its second page, writing that Christians lead empty, unfulfilled lives while working all week. Their only hope is to volunteer with the landscaping crew or children's ministry at church in order to find purpose in life.
I'm usually the guy planting flowers and laying mulch at our church, and I was still troubled. This author made a common mistake. He separated the world into sacred and secular spheres, undermining the ways God wants to use our day jobs for ministry.
In the sacred sphere, we can use our God-given talents and passions to serve God in real ministry. As someone who has served on staff at a church, I know it was easy to forget that significant ministry could happen in the workplaces of our members.
Ministry happened outside the church in ways and places that were beyond my planning and control. In fact, I even feared losing volunteers if they found too many ways to serve God at their day jobs. If they could serve God in fulfilling ways outside of the church, would anyone show up to help out with the nursery on Sunday?
Our day jobs may actually be the places where we accomplish the most ministry for God's Kingdom, even though churches serve a vitally important role.
I have volunteered in churches for most of my life, and I have frequently observed the tension between volunteer ministry at a church and the ministry I do through my professional work, most recently as a freelance writer for businesses and magazines.
There aren't simple answers here.
I've had to make professional sacrifices in order to serve in a local prison and to help with my church's e-newsletter. Both are tied to God's calling in my life, but neither are necessarily superior to the opportunities I have to show God's love and mercy to others through my writing work. As a writer who sometimes works with publicity and communications departments, I'm able to suggest scholarship campaigns and community development projects that spread God's justice.
Christian communities can celebrate the ways God is using our people at their day jobs and ask how we can better equip them for that work. In addition, perhaps the shape of our in-church ministries need to take into account the significant things God is accomplishing in workplaces.
We have ministry opportunities at work and in church, and perhaps we need to learn how to recognize and then hopefully balance them.
Not everything that happens in a church building is ministry, while not everything that happens outside of the church is inferior to ministry in a church. We can turn our work into ministry, and we can turn our ministry into work. Ministry is the process of allowing God to use us to accomplish his purposes, and that can happen in any place at any time.