Finding Mission in Your Business
Blog / Produced by The High Calling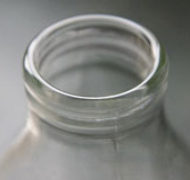 The purpose of a business is to make money. It is the profits, after all, that provide jobs for employees and returns for shareholders. But PacMoore Corporation of Hammond, Indiana doesn't stop there. President and CEO, Bill Moore, believes that his company's mission is deeper, broader and more eternal.

It started fifteen years ago, when Moore became convinced that his faith wasn't confined to Sundays. His decision spilled out into the food packaging firm he owned, and fundamentally changed the lives of employees, customers, suppliers, and even farmers in Uganda

For companies that may be skeptical of faith in the workplace, PacMoore's example demonstrates how a faith-driven approach to business broadens, rather than narrows, calculations of "profit."

The PacMoore mission leaves nothing to chance.

"The concept of mission is very important to us," says Moore. "We use the company as a platform to bring the Gospel of Jesus Christ to all the people we can. That's where our heart is. Our business is a mission field."

­The company leaders practically live out the company's mission in Biblical terms, following the example of the Great Commission – taking the gospel to Jerusalem, Judea, Samaria and to the end of the earth.

Their first geography of emphasis is Jerusalem, which they define as their local operations and the people working there.

Seven workplace chaplains are employed by the company. Lead Chaplain Bill McClure explains their role.

"Our job is to shepherd employees, care for them and love them," he said. "If an employee is facing a difficult family situation, an ethical dilemma at work, or one of a thousand other problems that can descend upon us, we are at hand to provide prayer, comfort and counsel. PacMoore sponsors numerous activities and programs to nurture employees, and not all of them have a purely spiritual orientation like English as a second language or couples date nights.

The next mission field is Judea, which they see as the communities around our plant, which include suppliers and customers.

"We tell them, 'we're here for you, we'll pray for you, we're here to support you.' It's actually part of the presentation we give to new customers," said Moore. "We aren't militant about our faith, but we don't hide it, either.

Then comes the mission to Samaria, which they define as the broader causes they support.

PacMoore gives away ten percent of its profits to non-profit organizations. Some are chosen to impact the broader culture, while others, often selected by employees, are focused on the local communities surrounding the plant.

Moore is also a sought-after public speaker, frequenting business associations, colleges, and church organizations. He addresses the business community in order to explain the key principles behind Business as Mission.

At the college level, Moore tells students that they don't have to be pastors to serve God, and that they can minister right where they are.

And finally, the company goes to the ends of the Earth,

Currently, PacMoore is working to organize farmers in northern Uganda to produce products for market, which goes far beyond writing a corporate check.

All of this sounds good, but what happens when harsh business realities seem to run counter to the principles?

Vice President of Sales & Marketing Chris Bekermeier concedes they have personnel issues like any other company. And yes, they have to fire employees. But first they offer counseling and give plenty of opportunity for change. "But at some point we must stay true to the stewardship of our company," he said.

Business. Mission. The two can be one.
Image by Robert Dowell. Used with permission. Sourced via Flickr.