What's Your Spiritual Latitude?
Blog / Produced by The High Calling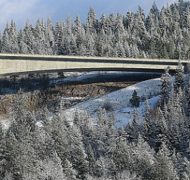 Quaint winter scenes often depict skaters on scenic New England ice or bare aspens framed with Rocky Mountain grandeur. But a common La Guardia winter picture is New Yorkers dressed in knit black, boarding planes like migratory birds headed south for the warmer climes of Florida. Spilling out into Miami, they soon take on the look and sound of the native folk: bright floral shirts and stunning white pants, the click clack of golf shoes and whoosh of a tennis stroke. Along with the change in wardrobe comes a change in attitude. They trade in sour looks caused by a winter dragging on too long and exchange them for red-faced, cheery faces of urbanites playing in the glittery Southland sea.
This is, as they say, the Attitude of Latitude.
But must it be this way? Are we, as a human race, doomed to live a range of attitudes mercurially determined, whirling like a passive weather vane, dependent on external circumstances? Are roller-blading Santa Monicans actually happier than Buffaloans shoveling through the wind-blown snow?
I am reminded of those who populate the pages of Scripture who found within themselves spiritual resources to face insurmountable odds. They cultivated a Spiritual Latitude that actually changed the attitudinal climate of those around them. Moses moved with sunny confidence through Pharaoh's dark, intimidating corridors of power. He was determined to announce God's liberation of slaves to the most powerful human being on earth. Moses was himself a breath of fresh air (Hebrew ruah) in the otherwise stifling humidity of tyranny. In Exodus 1, Puah and Shiphora were midwives who should have shivered in the cold of Egyptian oppression. Instead, they appear remarkably emboldened by a warmer Spirit of God to disobey Pharaoh's icy commands of genocide.
The gist of all this? The Master said, "Go forth and make disciples." Yes, that means he empowers us to actually change the weather of a tempestuous world!
In the dead of winter, something heartwarming happens every year in Worcester, Massachusetts, called Dreams and Wishes. Hundreds of children from impoverished families are given a brand new toy and a winter coat during the holiday season. The toys range from Wii game consoles to board games, including hundreds of bikes. The toys are bought by the members of Liberty Churches of central Massachusetts and various corporate sponsors and supported by Toys"R"Us who allows for a discount on toys bought for this ministry. A sophisticated database is used for screening families and even keeping track of toys received by any given child in prior years' events (you can get a bike only once). "It is wonderful to see the partnership between corporations, workers, and churches in support of this ministry," declared Pastor Will Bard, the founder of Dreams and Wishes.
Changing the temperature and warming things up—such is our calling as followers of Jesus.