Joseph's Humility
Daily Reflection / Produced by The High Calling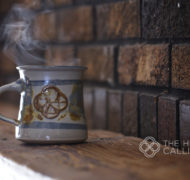 Then Pharaoh said to Joseph, "I had a dream last night, and no one here can tell me what it means. But I have heard that when you hear about a dream you can interpret it.""It is beyond my power to do this," Joseph replied. "But God can tell you what it means and set you at ease."
Genesis 41:15-16
Finally Joseph had his chance. After years of being a slave, the last few in prison, he stood before Pharaoh, who praised Joseph for his ability to interpret dreams.
Joseph's response revealed surprising growth in character. He was the one who, as a boy, had dreams of personal greatness and the audacity to share those dreams with his older brothers, whom Joseph envisioned as bowing before him. The immature Joseph would surely have basked in Pharaoh's praise, accepting the honor of being an interpreter of dreams. But, over the years Joseph had learned who alone deserved the glory. His hardships enable Joseph to see life differently and to understand who alone was the source of his wisdom. So Joseph humbled himself before Pharaoh by admitting that it was beyond his power to interpret dreams. God alone could give Pharaoh the answers he desired.
God can use the events of our lives, especially our struggles and failures, to teach us humility. When we fail, or when we suffer, we realize our own limitations. We come to see our abilities, not as personal prizes, but as divine gifts for service. We realize that, by ourselves, we are limited and fallible. But through Christ, and Christ alone, we can do all things.
QUESTIONS FOR REFLECTION: How has God used the circumstances of your life to teach you to be humble? Do you see your accomplishments and abilities as gifts from God? Is God wanting to use the events of your life right now to help you grow in humility?
PRAYER: Gracious God, what a change in Joseph! The one who, as a boy, was unbearably brash is now humble, recognizing that his abilities are gifts from you.
Thank you, dear Lord, for using the struggles of our lives to teach us to be humble. I must confess, Lord, that I wish it didn't have to be like this. I hate being reminded of my own limitations by my failures. And suffering never feels like a friend. But how grateful I am for your ability to use such apparently negative experiences for good in my life.
Help me, dear Lord, to grow in humility. May this happen as I bow before you in worship, offering my life to the King of kings. And may you continue to use my weaknesses and struggles to teach me to rely fully upon you in all things.
Thank you, gracious God, for the wonderful promise: "Humble yourselves before the Lord, and he will lift you up in honor" (James 4:10). May I humble myself before you today, and every day. Amen.