Best of Daily Reflections: Where Am I Supposed to Be?
Daily Reflection / Produced by The High Calling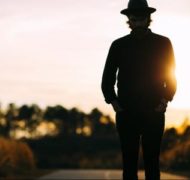 And forgive us our debts …
Matthew 6:12
Jesus teaches us to pray, "Give us this day our daily bread" because life is a fundamentally physical experience. Then Jesus teaches us to pray, "And forgive us our debts … " because life is also a profoundly moral experience. We are hungry for bread, and we should be just as hungry for relief from our moral failures.
Unfortunately, we treat our moral character like a checking account. As long as we make more deposits than withdrawals, we consider ourselves to be "good." For the past several centuries most Westerners would have identified themselves fundamentally as depraved sinners, but David Brooks says that people are more likely to believe in their essential goodness these days. We think of ourselves as tolerant, harmless sinners and generally good people.
Such an optimistic attitude about our moral circumstance dampens our appetite for forgiveness. Rather than starving for forgiveness, most of us are just mildly hungry for it. We are self-satisfied. We believe the illusion that we are pretty good people, so Jesus teaches us to pray, "Forgive us our debts." The word Jesus uses here is too broad to be contained in one English word, so we translate it as sin, trespass, or debt, each of which expands our understanding of our need.
First, our offenses are referred to as "sins," from the root word meaning to miss the mark. In Jesus' day, this word was used when an archer shot an arrow at a target and missed. This means to fail to be in the place you are supposed to be—physically, emotionally, mentally, or spiritually.
No one's quite sure why Francesco Schettino captain of the cruise ship, Costa Concordia, chose to leave the prescribed shipping lane 5 miles off shore from Isola del Giglio and instead took the nearly 1,000 foot vessel with 4,229 passengers and crew across a well-known reef just 350 yards off the island. Think of this as a "sin." Captain Schettino wasn't where he was supposed to be, and there was great loss of life and property.
There's nothing better than being exactly where you're supposed to be. The trouble is, there are all sorts of winds and currents driving us out of God's designated shipping lane—carelessness, willful disobedience, compromise with evil, lustful fantasies, greener pastures, ignorance, uncontrolled anger and fear, arrogant overconfidence, and on and on.
So examine where you are physically, emotionally, and spiritually. Where you are out-of- bounds, pray, "Father, forgive my sins," and let God correct your path.
QUESTIONS FOR FURTHER REFLECTION: Why do you think people today have a more positive impression of themselves than those in previous generations? In what ways does your mind tend to go places it shouldn't go? Your heart? Your will? Your body? On a scale of one to ten, how hungry are you for forgiveness?
PRAYER:
Have mercy on me, O God,
according to your steadfast love;
according to your abundant mercy
blot out my transgressions.
Wash me thoroughly from my iniquity,
and cleanse me from my sin.
—from Psalm 51
Amen.
______________________________
Dave Peterson is an ordained pastor who is the Director of Community Outreach for The Robert and Janice McNair Foundation and Scholarly Advisor for the H. E. Butt Family Foundation. He is the author of Receiving and Giving, Unleashing the Bless Challenge in Your Life. Dave and his wife, Terri, have four adult children and four grandchildren.
What Do You Do?
If you sit with someone long enough, included in the initial small talk ("Where do you live?" "How do you know so-and-so?") someone in the conversation will inevitably ask, "What do you do?" What are we looking for when we ask that question? And what do we hear when we're on the receiving end of that question?
What we do is important stuff in this world, and God desires greatly to be invited into what it is we find ourselves doing every day. God takes delight in the work of our hands. But do we sometimes confuse what we and others "do" with who we are and, especially, who we are in Christ? Would our question change if we thought about it more deeply? And what about our answer? How about you?