A Harsh Boss
Daily Reflection / Produced by The High Calling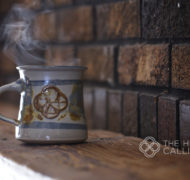 So she turned to Abraham and demanded, "Get rid of that slave-woman and her son. He is not going to share the inheritance with my son, Isaac. I won't have it!"
Genesis 21:10
When Sarah saw Ishmael, the son of her husband, Abraham, and her slave-girl, Hagar, making fun of her own son, Isaac, she was understandably angry. Parents who have watched some child tease their own child know this feeling.

But Sarah went further than feeling angry. She demanded that Abraham send Hagar and Ishmael away . Perhaps she was motivated by jealousy. Perhaps Hagar and Ishmael reminded Sarah that she had hatched the plan whereby Abraham impregnated Hagar. At any rate, Sarah's emotions got the better of her, and she demanded that Abraham send Hagar away, which almost surely would have led to the deaths of Hagar and Ishmael.

Like Sarah, we can allow our negative feelings to impact our judgments at work. Our family "stuff" can keep us from treating our colleagues kindly. We can relate to our subordinates with harshness and unreasonable demands. God may, in the end, be gracious to those we mistreat, as he was to Hagar and Ishmael. But the example of Sarah encourages us to deal with our negative emotions in a healthier way than she did.

QUESTIONS FOR REFLECTION: Do you sometimes take your personal "stuff" to work with you? How are you treating those who report to you? Do you live out your Christian character at work?
PRAYER: Gracious God, in Sarah's angry reaction to Ishmael and Hagar, I can see myself. There have been times when I have let my anger get the better of me. In these times, I haven't been kind to my colleagues and subordinates. Forgive me, Lord. And help me to make right that which I have done wrong.

Moreover, teach me to deal with my personal issues in an appropriate and healthy way, so that I can relate to people at work with kindness and clarity of judgment. Even in my life at work, may your Spirit guide me, so that people might see you reflected through me. Amen.