Beyond Sexual Harassment to Dignity: March 7 Newsletter
Newsletter / Produced by The High Calling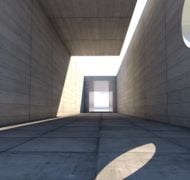 The #MeToo movement has brought new attention to the long-standing reality of sexual harassment. Whether it's inappropriate speech or unwelcome physical contact, not a lot has changed since biblical times. This week we reflect on sexual harassment in the Bible and today, and we look for God's grace to guide us into dignity.

Dark Night
From The High Calling
My faith did not prepare me for the pain, grief, and confusion of sexual assault. Instead I gained an understanding of the "dark night of the soul," and a new compassion for the woundedness of others.
Beyond Sexual Harassment: Dignity
From The High Calling
I want so much more for my staff than freedom from harassment. I want them to feel valued as human beings. I want them to feel respected both for their work and for who they are. In a word, I want them to have dignity.
Potiphar's Wife and Joseph's Imprisonment
From the Theology of Work Project
This story is a realistic recognition that standing up to sexual harassment in the workplace may have devastating consequences. Yet it is also a story of hope that by God's grace, good may eventually prevail.