Creating Beauty at Work: December 13 Newsletter
Newsletter / Produced by The High Calling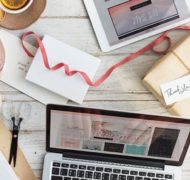 Brightly painted walls and sleek, modern furniture might make a workplace look beautiful. But what's really at the heart of a beautiful workplace is helping the people we work with be the best of who they are. Are you or someone you know feeling a little lackluster about your work environment? Before you buy a new framed print for the wall, try complimenting your cubicle mate or saying thank you to the janitor.
Restoring Wonder in the Workplace
From The High Calling
Have the words "wonder" and "workplace" ever been used in the same sentence? They should be.
A Beautiful Workplace Starts By Investing in People
From The High Calling
Here's your challenge this week: invest in a colleague. Invite them to coffee. Ask meaningful questions and look for beauty in the answers.
Hardship and the Beauty of Work
From the Theology of Work Project
The Greek world regarded work as the enemy of beauty. The biblical perspective is different. Work has an intrinsic beauty.