Finding God in School and Out of It: May 2 Newsletter
Newsletter / Produced by The High Calling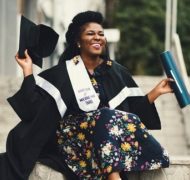 When this school year ends a new crop of students will set off, hopes high, for the next stage in their lives. Some will find everything works out according to plan. Some will find it doesn't. Either way, the church can support them, and they can find God in and after graduation.

How a Yes Culture Prepares College Seniors for Their Calling
From The High Calling
God's work doesn't end with our good-byes to the seniors. By commissioning them each year, we experience the joy of knowing they go forth in service to others.
On Leaps
From The High Calling
I graduated with no job, no prospects, no home, no money, no sense of direction. Here's what happened next.
Why You Shouldn't Change Jobs Every Two Years
From the Theology of Work Project
Every graduate wants to change the world in six months. But is it that simple?