Chapter 6: Love of God vs. the Pursuit of Profit
Book / Produced by Individual TOW Project member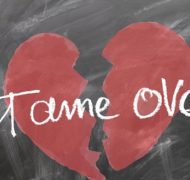 Loving God means loving people. Running a business means making a profit. Between these two lies a gap – or is it a yawning chasm!
What kind of paradoxical relationship exists between investing much of our working week in trying to make money, while at the same time attempting to be – before all else – committed to loving and following God? In other words, are the two goals of loving God and seeking to make a profit in any way compatible, or do they in fact take us in opposite directions?
For Wayne this has been an ongoing point of tension.
In my early years as a car dealer I was a little naïve in setting profit margins. I often determined them by what I felt would be a "fair" price. A very subjective decision. Sometimes a consideration was the number of hours I invested in the deal, though this became increasingly difficult to use as a measuring stick. The problem is that for some customers I invested huge effort and time for little or no return, and for others very little time for exceptional return. In the first situation I felt frustrated and sometimes taken advantage of … and occasionally I felt embarrassed by the second.

Rarely, however, did I consider the level of financial risk I was taking in buying the vehicle in a foreign country (Japan) and importing it here without knowing whether I could sell it for a profit. In the car industry there is no guarantee of a sale, and certainly no guarantee of a profit. Market conditions and consumer fickleness can mean that what is one month a safe buy in Japan can the next month be a worrying loss in New Zealand.

Even with buy-to-orders (where I bought and imported specific vehicles for customers) there was significant risk – risk that they might not like the vehicle when they finally saw it, that it might need unbudgeted-for repairs, or that customers might buy something else in the meantime and ignore their verbal agreement with me. To not take all this into account in my pricing was foolhardy.

There were other, perhaps more fundamental, questions that I learned to consider as well. For example, I knew that loving God was visibly expressed in loving people, so how might that look when dealing with customers? Could I genuinely seek to serve/love them wholeheartedly, or was this always going to be compromised by my equal determination to make money?

And then there was the question of whether profit was legitimate. Or was I just dabbling in "filthy lucre" and condemning myself to a life of greed and a fixation on money?

Temptations arose to take "shortcuts" and thus minimize costs and maximize profits. Rewinding odometers was not something I would ever consider, but there were opportunities to avoid doing small extra jobs on a car – a service, a groom, a panel repair, etc. Some of these jobs would eventually have to be done by the customer anyway; by shifting the responsibility onto them I could make a little more profit. But was this right?

I regularly felt pulled in two directions. Some people might think that a "Christian car dealer" was a contradiction in terms. But for me the real tension was in seeking to love God and pursue profit at the same time.