7 Obstacles Pastors Face When Helping Congregations Integrate Faith and Everyday Work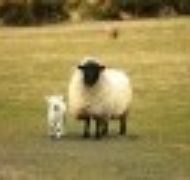 If you're a pastor, you've likely fielded parishioner questions about work-related topics such as calling, ethics and evangelism. How do I know what job God is calling me to? How do I talk to my co-workers about Jesus? How can I stand up to my boss if s/he demands me to cheat?
Many pastors recognize the need to equip believers for ministry outside the walls of the church, especially in the workplace. But pastors and leaders attempting to address the Sunday-Monday divide face myriad challenges, ranging from personal uncertainty to external resistance. Has this been your experience? If so, you're not alone.
Dwight Dubois of Grand View University's Center for Renewal gathered over 50 pastors to discuss the difficulties of helping their congregations integrate faith and work. His report, "Equipping Pastors Conversations" explores the obstacles most cited by pastors.
1. Uncertainty about what to do.
The limited scope of pastoral training creates a gap that makes it difficult for pastors to identify with work outside the church. Though intensely interested in helping parishioners partner with God at work, many pastors are simply uncertain about how to do so.
As one pastor said, "We've been trained how to do ministry in and for the church, but we've not gone beyond that. We know we should equip people for ministry in daily life, but we don't know how."
And another reflected, "I've been a paid Christian for so long that I no longer remember what it is like to be a Christian in the world."
2. Congregations expect "the pastor does the ministry."
This problem was often mentioned first by pastors. Some churchgoers erroneously believe that the pastor is the one (paid) to "do ministry", while parishioners are there to consume a ministry product, be it music, preaching or community.
"The hire-and-fire mentality of the North American society has reduced the pastor's ministry to a buy-and-sell commodity. A pastor with a vision to equip all the members for ministry…is apt to run into the mentality, 'We hired you to do the ministry.'" – R. Paul Stevens and Phil Collins, The Equipping Pastor: A Systems Approach to Congregational Leadership
3. Leaders face pressure to keep the institution alive.
In an age when trust in religious institutions is declining, there remains immense pressure on pastors to keep the institution of the church alive. Much of a pastor's time might be invested in getting people to lead within the church. There is nothing wrong with this in itself; congregational leaders are needed. However, when church programs become the ends, focused on keeping people in, instead of a means of equipping and sending people out, churches lose credibility and effectiveness.
One pastor commented, "The church building can and should serve as a hub for ministry in the world, but we need to remember that most members spend most of their time away from the building, in the world. I don't like to equate 'active faith' with being on 3 committees. People are involved in ministry in the world, and we need to recognize and support that."
4. The Sunday-Monday divide = the sacred-secular divide.
According to DuBois, studies show that people are leaving the church because "what happens there has no connection to my life." And as we mentioned previously, Millennials who stay in church are four times more likely to say "My church teaches me how the Bible relates to my field or career interests." Fortunately, the growing faith-work movement challenges the sacred-secular divide.
Ironically, however, there is still congregational resistance to bridging the sacred-secular divide. Pastors explained, "People want both a 'spiritual world' and a 'real world.' In my congregation, when we began to deal with this, at first there was resistance to admitting this was true. I felt I was going to be run out of town for raising the question."
William Diehl's The Monday Connection points out:
"For the majority of churchgoing people, Sunday morning is the time to get away from the cares of the world and to think about 'spiritual' things… when asked if they experience God's presence in their daily activities, the answer is almost universally, 'No.'"
5. Existing definitions of "ministry" are confusing.
Another issue facing pastors is differing definitions of "ministry."
Again, some pastors cited the need to "focus on keeping the machine" – the church itself – "alive" as a pressing issue. In these cases, the working definition of ministry had unintentionally narrowed to include church work alone.
For some pastors and congregants, ministry in the workplace was limited to being nice, moral, kind or ethical. Activities outside of the church only "counted" as ministry if they included evangelism.
6. It's difficult to measure effectiveness.
A surprising hindrance that came up during the pastors' conversations was concern about how to measure effectiveness.
One pastor asked, "Where is our measuring stick that shows us we have effectively equipped people?"
Another explained, "Unless you are 'successful,' ministry is tough."
7. Theological grounding is needed.
Some of the issues raised by these pastors' conversations highlight a need for theological grounding. What is the nature and purpose of the church? What is God's desire for the world and how do people and churches fit into God's mission? What is ministry? These are all theological questions. For additional resources, check out our page for pastors and churches, and our article Equipping Churches to learn more about what other churches are doing to help people live out their callings to follow Jesus in the workplace.
What do you think?
Pastors and church-based leaders, what do you think? Do you identify with the above? What other obstacles do you experience in equipping your congregation for ministry in everyday work? Let us know by commenting below.
If you're not a pastor or church-based leader, what do you think? What are the faith and work challenges you'd like your pastor to know about?
Additional Resources