Are Churches Equipping Their Members for Applying Faith to Work?
Link / External content not produced by TOW Project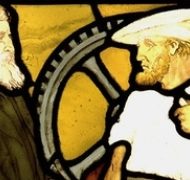 Churches are the main place people get education and training for living the Christian faith. When it comes to equipping people for applying their faith to their work, how well are churches doing?
A new survey report from the South African group Call 42, suggests churches there are doing pretty well at letting their members know about God's calling to daily work. But people need more help from their churches in putting it into practice. Click the links for an executive summary or to explore Call 42's website.