How Do I Discover God's Call in My Life? Webinar (Video)
Video / Produced by TOW Project and Partners
How do you know God's calling for your life, including your everyday work? Join our panel discussion as we explore what it means to engage authentically with God in our personal and professional journeys, as well as understand the significance of "calling", no matter where we are in our lives, careers, or in the world.
This event was recorded Saturday, March 26, 2022

Panelists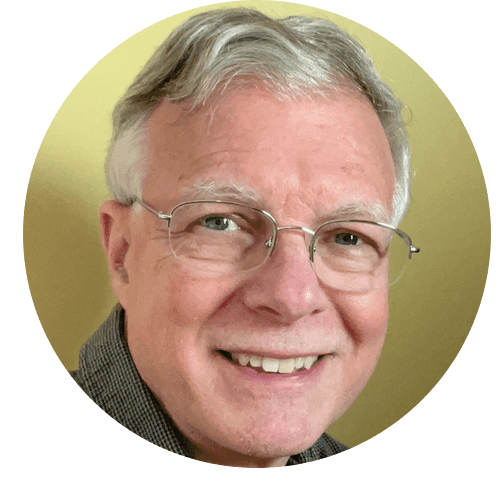 Ron Johnson
Ron Johnson has over 25 years' experience working in customer service call centers. He also has a PhD in Philosophy and teaches night courses in Philosophy and History at Spring Arbor University. He is the author of Customer Service and the Imitation of Christ and What Does God Do from 9 to 5? His lifelong passion has been to bring the secular and sacred aspects of life together. His current research project focuses on another writer who shared that passion: the 20th Century novelist, Lloyd C. Douglas. Visit www.ronaldrjohnson.com to learn more.
Laurie Fralick
Laurie is a visionary leader gifted at seeing the big picture—then creating and implementing systems from the ground up, and inspiring and developing teams to get there. She has served as a leader with multiple organizations large and small, both corporate and non-profit. She has extensive experience working with marginalized populations in street outreach and trauma informed recovery. Laurie is a gifted speaker and performer who delights in challenging audiences into deeper impact.
Previously, Laurie lived and worked in China for over a decade. She now lives in inner-city Detroit with her husband and two young children.
​Drew Fralick
Drew Fralick is a licensed mental health counselor, writer, and standup comedian. Previously he lived in China for over a decade working as a therapist and clinical researcher at the Shanghai Mental Health Center, one of China's largest psychiatric hospitals. He was also a founding member of Kungfu Komedy, China's first professional standup comedy club, where he performed regularly in both English and Mandarin.
In 2017 Drew and his family heard the call to return back to the United States and move to inner-city Detroit, where they currently live. Drew is married to Laurie and has two children, Abner and Zipporah. He is currently the interim Senior Pastor of Renaissance Vineyard Church.
Sponsored by Called To Work, Go Live Serve, and Theology of Work Project