Equipping Pastors: Conversations with Dwight DuBois
Article / External content not produced by TOW Project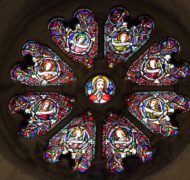 Dwight DuBois' report "Equipping Pastors Conversations" provides helpful insight for any pastor considering his or her own calling to "equip the saints for the work of ministry (Eph. 4:11-13)." Many pastors recognize the need to empower every believer in the ministry of daily life. However, pastors face multiple challenges when attempting to address this need. The report explores the myriad difficulties, including:
uncertainty regarding how to affirm the work of God in the everyday lives of believers outside of the church
the expectation that "ministry" is done by pastors and trained church workers, not by every Christian
the perception that "ministry" or "work" of value to God's purposes is limited to activities that maintain the church institution
preconceived definitions of sacred versus secular
the need for pastors to measure success
a need for theological grounding
busyness
View or download the full article in PDF format.
Article posted here by permission from Dwight DuBois and originally appeared in the Alban Institute's Congregations magazine.