Find God's Next Step for Your Career | VOCA Center
Partner Offering / Produced by partner of TOW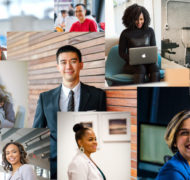 From VOCA Center, a partner of Theology of Work Project
How do we find God's direction for our careers? What wisdom does He offer us when we are searching for work? Who can walk alongside us as we make our way through the pitfalls and opportunities of the job market?
The VOCA Center is pleased to answer these questions for visitors of Theology of Work Project.
Fill out the form below to explore faith-based, professional coaching and job-search training at the VOCA Center.
Looking for more information? Visit the VOCA Center website.