Have You Heard the Theology of Work Project Podcast?
Audio / Produced by TOW Project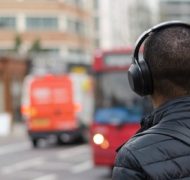 The Theology of Work Project exists to help people explore what the Bible and the Christian faith can contribute to ordinary work. Our podcast is a great way to hear God's word for your work when you're on the move. Listen to interviews and sermons from faith and work leaders explaining how to bring Christ into your every day.
Find them on Apple iTunes or on Stitcher.