How Bringing Your Faith to Work Can Change Your Life (Audio Series)
Audio / Produced by Individual TOW Project member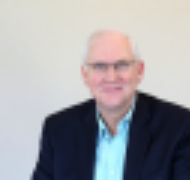 In this series of five podcasts, former CEO Andy Mills explains the basics of a theology of work. Listen to learn how you can bring the Christian faith to the work you do every day.
Key points Andy Mills makes in the first talk of the series:
We suffer from an unholistic view of life and work.
Scripture can be part of the problem.
The Fallen World keeps us from a full understanding of our work.
We stand in our own way.
Key points Andy Mills makes in the second talk of the series:
God is involved in a process that involves us.
We are tasked with working and tending creation.
God has endowed us with gifts to do what he's called us to do.
Key points Andy Mills makes in the third talk of the series:
Christians should work with excellence.
Christians should work as yoked with Christ.
Christians should work in service to others.
Christians should strive for an appropriate rhythm of rest and work.
Oikonomon is a word that should describe Christians at work.
Key points Andy Mills makes in the forth talk of the series:
Work is vital for human flourishing.
Work is a major avenue for evangelism.
Work can be the basis of real joy in a Christian's life.
God brings us resources through our work.
Key points Andy Mills makes in the fifth talk of the series:
The biblical concept of stewardship applies to Christian work today.
Women have a valuable role to play in the world of work.
Biblical ethics apply to modern industries.
Andy Mills is the former CEO of the Thomson Financial and Professional Publishing unit of The Thomson Corporation, where he was also a member of the Board. Currently, Andy is on the board of Verisk Analytics Inc., and he devotes most of his time to Christian ministry. He is a missionary from Hope Christian Church in Winchester, MA, the Chairman of the Board of Trustees of The King's College in New York City, Co-Chairman of the Theology of Work Project and a Board Member of the Salvation Army for Massachusetts and CAMP-of-the-WOODS in upstate New York. Andy is also a regular traveler to Africa where he is involved in economic development activities in the West Nile region of Uganda with Business Vision Arua and the Mango Fund. He speaks frequently to Christian audiences and is actively involved in mentoring men of all ages.