Join us for Bible Study: Wednesdays, September 15 - October 20, 2021
News and Events / Produced by TOW Project and Partners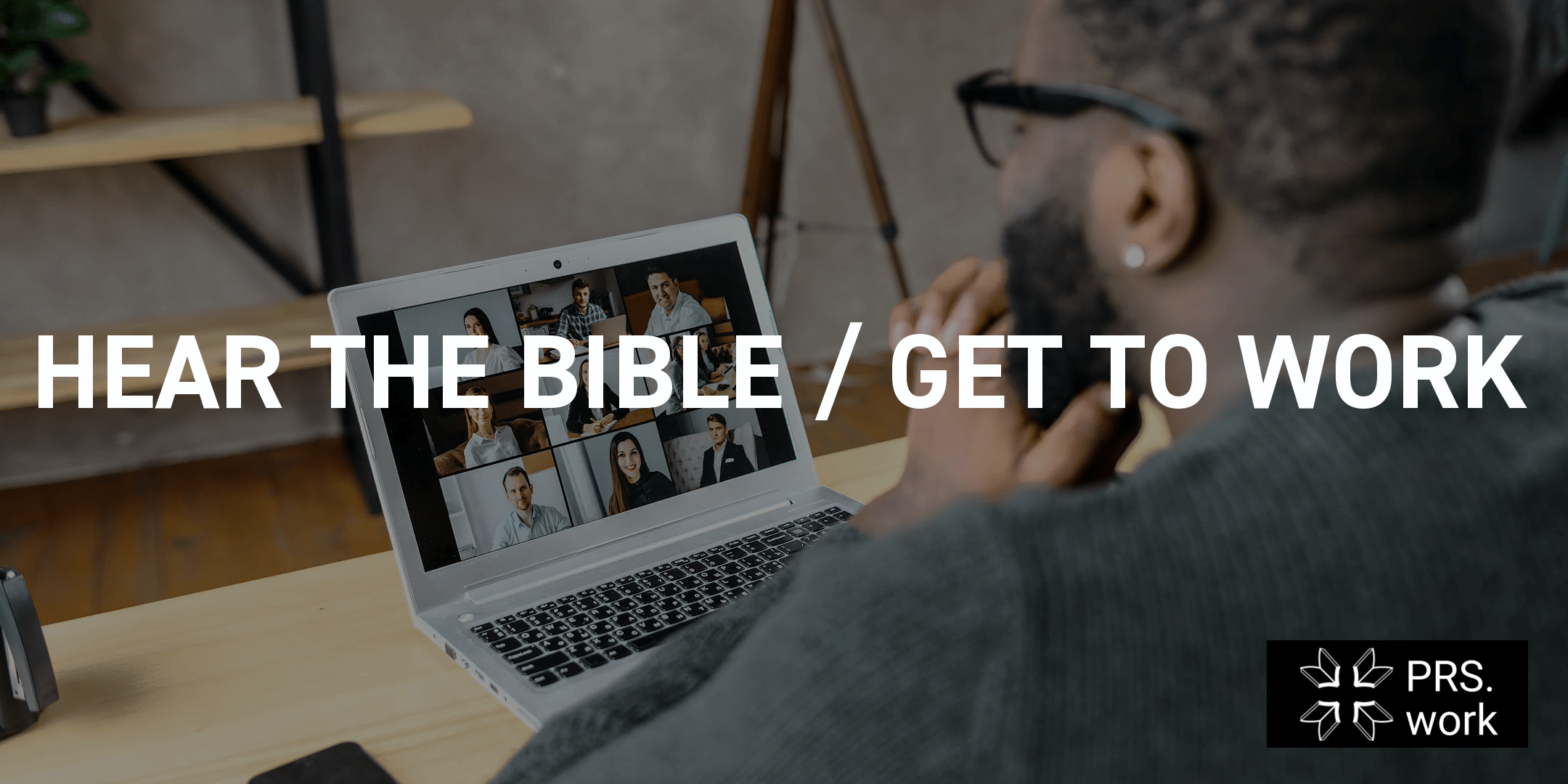 You're invited!
God has a purpose for your work. And with over 800 passages that apply to work, the Bible can help you connect to God's wisdom, encouragement, and guidance.
This fall, Theology of Work Project is hosting a 6-week Bible Study series with PRS.work, focusing on the book of Genesis.
Dates
Wednesdays, September 15 - October 20, 2021, 12-12:50pm ET
Attend just one session, or as many sessions as you'd like. The meeting will be locked 10 minutes after starting, so please join on time.
How to Join
Register to receive a Zoom link to join the study. Registration is free. We look forward to studying the Bible with you!

---
Start Your Own Group
Do you already have a group of people you study the Bible with? PRS.work is a series of online video Bible studies connecting God's word and your work. You can use PRS.work by yourself, with a small group from church, or even with a lunchtime Bible group. PRS.work videos are ready for you to use online, for free! Check out these tips to get started.