The Accidental Executive: Lessons on Business, Faith, and Calling from the Life of Joseph
Link / Produced by Individual TOW Project member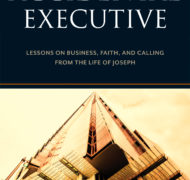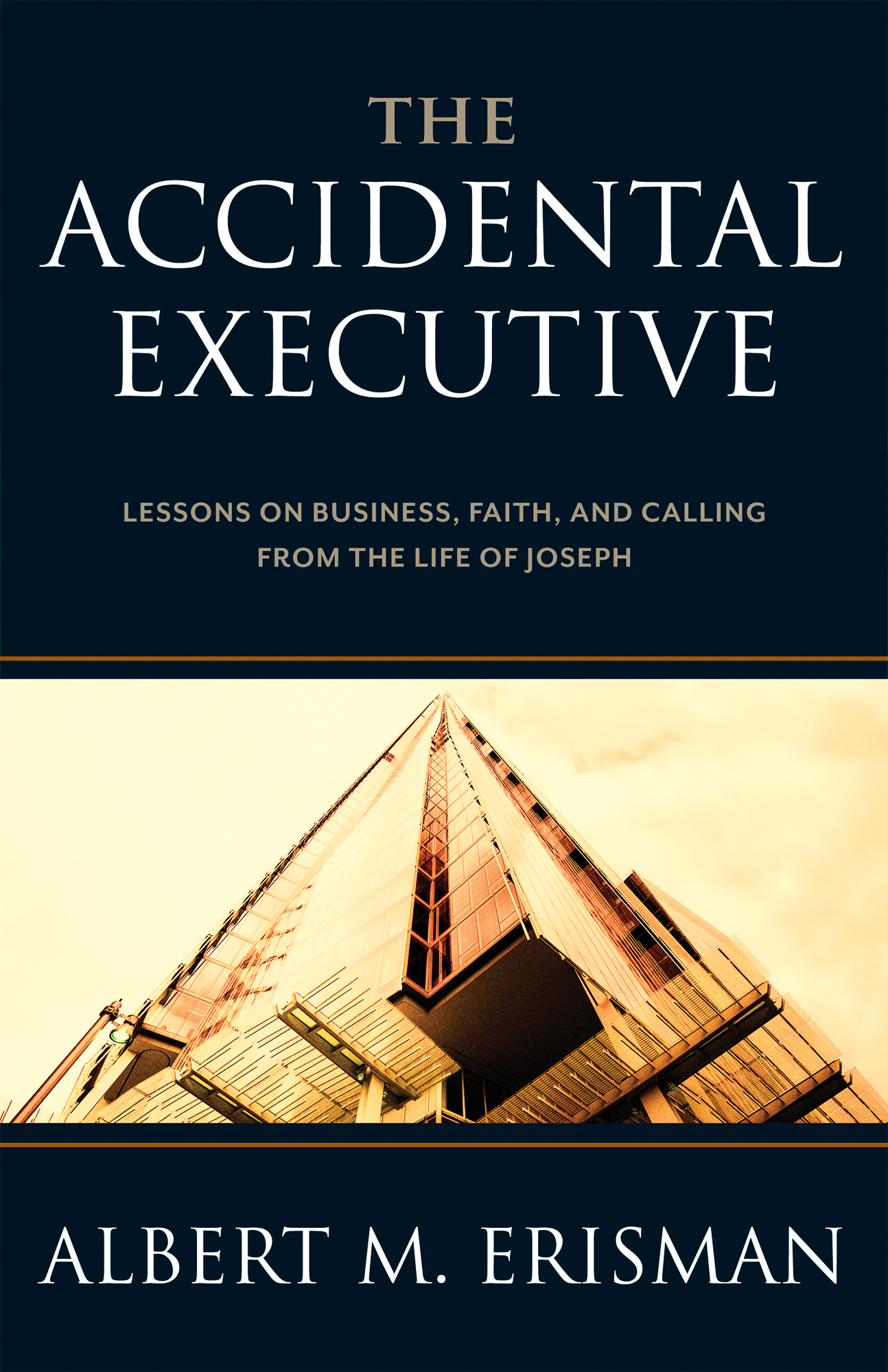 For people in the workplace, there is a great deal to learn from Joseph in the book of Genesis. He spent time both at the top and at the bottom—as a leader and as a slave in Egypt. In this new book about faith and work, author Albert M. Erisman shares lessons learned from the frontlines of business, government, and education, and how they connect to Joseph's life. Through the author's own work experiences and interviews with business leaders across the world, you'll learn that Joseph dealt with issues that are still common in the business world today. Studying his life can offer guidance and encouragement in any workplace.
Look beyond Joseph's coat of many colors and discover that he holds surprising insights for today's workplace! Examining Joseph's experiences as a slave, a prisoner, and the "vice-pharaoh" of Egypt, The Accidental Executive illustrates how the life of this biblical patriarch can teach us lessons for use in modern business, government, and education.
Available at the Theology of Work Project bookstore.
Click to read an interview with author Al Erisman.
Author Bio
Albert M. (Al) Erisman is the executive in residence and past director for the Center for Integrity in Business at Seattle Pacific University. He teaches business ethics and business and technology both at the undergraduate and the graduate level, and is also co-teaching a doctor of ministry cohort at Gordon-Conwell Theological Seminary on the theology of work. Al is co-founder and executive editor of Ethix magazine (www.ethix.org), the co-author of several books in technology and mathematics, and co-chair of the executive committee for the Theology of Work Project.
Author Endorsements
"Al Erisman brings us a fresh understanding of leadership lessons from the life of Joseph as he compares them to his own experiences and those of the many business and thought leaders he has interviewed over the last fifteen years. In so doing, he emphasizes the importance of integrating faith with work in a way that honors God."
C. William Pollard
Chairman Emeritus, The ServiceMaster Company
"What a refreshing and inspiring book! Al Erisman does something that I would have thought impossible. He makes the ancient story of Joseph come alive with many wise insights... This book should be at the top of the reading lists for folks who care deeply about how faith in Christ can inform best practices of business leadership."
Richard J. Mouw, PhD
President Emeritus and Professor of Faith and Public Life, Fuller Theological Seminary
"Finally, a fresh look at Joseph's life from the perspective of business, work, and individual calling... A must read for anyone interested in finding greater meaning in their job."
The Honorable Edmund C. Moy
38th Director of the United States Mint, 2006-2011
"Al Erisman illuminates the story in such a way that I felt I was traveling through life with Joseph - and what a life he lived!... Every chapter is an extraordinary combination of imagination, analysis, application, and profound wisdom. Regardless of one's age or circumstance in life, this book is worth reading and then reading again."
Don Flow
Owner and CEO, Flow Automotive Companies
"Al Erisman is uniquely able to dig deep into the Biblical story of Joseph and connect it to the lives and stories of business leaders in our day. Why? Because he's been a business leader himself and he's interviewed hundreds more. "The Accidental Executive is personal, lively and enjoyable reading, and points us to the God of the Bible who cares about the work we do every day in service of the world that he loves."
Katherine Leary Alsdorf
Senior Fellow, Redeemer City to City Faith, Work & Leadership Initiative Board Member, Theology of Work Project
"The story of Joseph was drawn to my attention as I was stepping into my appointment as CEO of the Singapore Exchange. It has inspired me through the years. Al has masterfully woven this ancient story into contemporary perspectives of business leadership."
Hsieh Fu Hua
Co-founder and Adviser, Primepartners Group
Available at the Theology of Work Project bookstore.