Money
Small Group Study / Produced by TOW Project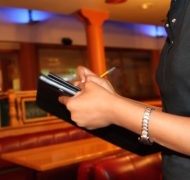 This lesson was piloted in April 2017 by Southern California Teen Challenge, in a program for women rehabilitating from drug addiction, prison, and prostitution. To see all lessons, go to the Women's Prison Curriculum Table of Contents.
Discussion Question: What's the hardest thing about money: making it, spending it, or saving it?
In God's original plan, both men and women would have everything they needed. God gave people the whole earth with all its resources so that everybody could flourish.
God blessed them, and God said to them, "Be fruitful and multiply, and fill the earth and subdue it; and have dominion over the fish of the sea and over the birds of the air and over every living thing that moves upon the earth." God said, "See, I have given you every plant yielding seed that is upon the face of all the earth, and every tree with seed in its fruit; you shall have them for food."
(Genesis 1:28-29)
But in a fallen world, many people don't have everything they need. Sexism, racism, and other evil forces make it especially difficult for women on their own. God's law offers protections for women without husbands (Deuteronomy 27:19), but in reality many single mothers struggle alone. Jesus recognized this unfairness, and he yelled at men who grew powerful while exploiting poor women.
As he taught, he said, "Beware of the scribes, who like to walk around in long robes, and to be greeted with respect in the marketplaces, and to have the best seats in the synagogues and places of honor at banquets! They devour widows' houses and for the sake of appearance say long prayers. They will receive the greater condemnation."
(Mark 12:38-40)
Jesus is on the side of women in need, and he intends to make all things new.
For in him all the fullness of God was pleased to dwell, and through him God was pleased to reconcile to himself all things, whether on earth or in heaven, by making peace through the blood of his cross.
(Colossians 1:19-20)
God is working to reconcile all things, including your personal finances. But he needs your help. Three biblical attitudes will help you make good financial decisions. These attitudes are: stewardship, gratitude, and contentment.
The biblical attitude of stewardship reminds us that God owns everything, and it is only our job to take care of it for a time.
The earth is the Lord's and all that is in it.
Psalm 24:1
In the end, everything you have belongs to God. That means you have a responsibility to use your money wisely. The place you live and the people around you are important to God. When you make decisions about saving and spending, you are making decisions about God's money. Do your financial decisions take care of the place you live and the people around you?
The biblical practice of gratitude helps you break the bad habit of spending money on things you don't need. Gratitude means thanking God for everything you get, whether it's a lot or a little.
Rejoice always, pray without ceasing, give thanks in all circumstances; for this is the will of God in Christ Jesus for you.
(1 Thessalonians 5:16-18)
When you're starting to practice gratitude, it helps to remember key times to thank God for what you have. Thank God before you eat a meal, every time you get a paycheck, after you reach a savings goal or when you buy something that makes your life better.
The last biblical attitude that helps you reshape your relationship with money is contentment. Contentment means enjoying what you have right now.
Keep your lives free from the love of money, and be content with what you have; for he has said, "I will never leave you or forsake you."
(Hebrews 13:5)
Whatever makes you happy, make sure you do it regularly and really enjoy it. If you are content in the present moment you won't be thinking of other stuff you need to buy to make you happy.
Discussion Question: How can you practice stewardship, gratitude, and contentment in these situations: Shopping for food? Shopping for clothes? Paying debt? Saving for the future?
If you have serious financial problems, please pray about them. God promises to work with people who pray.
"Ask, and it will be given you; search, and you will find; knock and the door will be opened for you. For everyone who asks receives, and everyone who searches finds, and for everyone who knocks, the door will be opened."
(Matthew 7:7-9)
God does not promise that Christians will escape every effect of the fallen world. Money troubles are real and frustrating. God does promise to provide for the things you absolutely need, and to make good things come from a bad situation.
And my God will fully satisfy every need of yours according to his riches in glory in Christ Jesus.
(Philippians 4:19)
We know that all things work together for good for those who love God, who are called according to his purpose.
(Romans 12:28)
Discussion Question: What are the biggest challenges in your finances? What do you want God to change?
Discussion Question: What would you call 'a good life'? What do you need for your life to be good?
---
---