A Cup of Frappuccino in His Name
Audio / Produced by The High Calling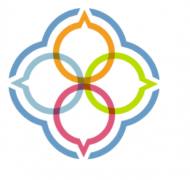 Transcript
Ralph Winter produced the Star Trek and X-Men movies. One time, on a location shoot, his director lost focus when the frappacinos weren't prepared to his taste.

A producer's job is to keep the movie on schedule. Ralph didn't ignore his director's desire for a better frappacino. He didn't deliver a sermon about storing up treasures in heaven, where frappacinos won't melt.

So what did he do? He arranged for the director to receive better frappacinos.

This is Howard Butt, Jr., of Laity Lodge. What would happen this week if every Christian quietly served even a cup of frappacino in Jesus' name? The smallest act out of Christian love has eternity in it—in the high calling of our daily work.
"And if anyone gives even a cup of cold water to one of these little ones because he is my disciple, I tell you the truth, he will certainly not lose his reward." (Matt. 10:42)