Book Review: Heaven Is a Place on Earth
Blog / Produced by The High Calling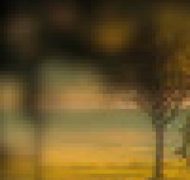 Just last week, our church was filled with over a hundred children for vacation Bible school. The kids played games and made crafts and learned Bible stories. But my favorite part of VBS is always the music. The hip curriculum my church uses has just the right combination of contemporary Christian songs and old hymns. The kids dance and twirl and sing at the top of their lungs, and our old sanctuary takes on new life. This year, we sang an old favorite about heaven—about flying away from the bindings of this earth. And every time I sang those words, a new question niggled at me.
See, ever since I became a Christian, I've thought that when I die I will go to heaven. And stay there. Forever. Streets of gold and pearly gates and all that. Not so, says Michael E. Wittmer in his meaty book Heaven is a Place on Earth: Why Everything You Do Matters to God.
…the Christian hope is not merely that someday we and our loved ones will die and go to be with Jesus. Instead, the Christian hope is that our departure from this world is just the first leg of a journey that is round-trip. We will not remain forever with God in heaven, for God will bring heaven down to us. As John explains his vision in Revelation 21:1-4, he "saw the Holy city, the new Jerusalem, coming down out of heaven from God" to earth, accompanied by the thrilling words, "Now the dwelling of God is with men, and he will live with them." In short, Christians long for the fulfillment of Emmanuel, the divine name that means "God with us." We don't hope merely for the day when we go to live with God, but ultimately for that final day when God comes to live with us.
See what I mean?
Maybe this isn't new to you. Maybe you have a lot of questions about it. Let me just say that the way Wittmer explains it—it makes sense. If you're not so sure about this, you might want to read his book. It might open your eyes to some things, whether you agree with this point or not. Regardless, the main idea of the book is a by-product of this theological perspective: that the earth is good and humankind is good—the problem is sin. God was pleased when he made us. But because of the fall, we are a broken people now. Despite the fall, God wants us to enjoy our earthly existence and live this life to his honor and glory. But how? you might ask. The answer, says Wittmer, is to remain engaged in the world, leading fully human lives as we follow the perfect human, Jesus Christ, who came to this world to cross out our sin and save the planet. That's what Heaven is a Place on Earth is about.
How do we do this? How do we engage in a broken world in a way that honors God? Wittmer proposes that God made us in his image so that we can foster three types of relationships. To be human, he says, is to be in proper relation with God, other people, and the world.
These three relationships can be described as loving God, serving others, and responsibly cultivating the earth. Wittmer explores each of these relationships thoroughly under a section entitled Why Are We Here? In his discussion on cultivating the earth, Wittmer's thoughts on work go hand-in-hand with our philosophy here at The High Calling: our work is a holy calling in itself—a way of serving God.
…people who seek to use their jobs primarily as witnessing opportunities tend to view Christianity as something added on to life. They don't often ponder how obedience to Jesus Christ directly changes the way they work; they merely tack him on to their work. They typically don't view their jobs as a way to serve Christ, but think that they are only obeying Christ when they are talking about him with others. Wouldn't it be better if, rather than viewing Jesus as an add-on, we recognize that as our Lord he wishes to centrally transform the very way we conduct our jobs?[…] When we allow Jesus Christ to change our work, he becomes so much more than someone we merely talk about at work. He becomes the reason we work…
When we give God first place in our lives, his presence permeates everything we do. When we speak and act as though everything matters, heaven becomes a place on earth.
Image by Susan Etole. Used with permission. Post by Laura J. Boggess.