An Encouraging Word
Blog / Produced by The High Calling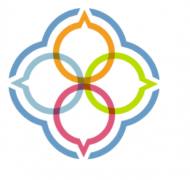 In the mid 1970s, radio airwaves were full of Harry Chapin's Cat's in the Cradle, a haunting ballad of an out-of-sync father and son who never manage to spend time together. Years after I became a father, those lyrics were the source of a personal jab of truth. Well into my career, I was becoming aware that my family received the leftovers of my time and energy. A few weeks later, my wife confronted me with the same truth, but less musically. In this case, she intensely, painfully encouraged me to change how I allocate my time.

Encouragement comes to me in varied packages: from gentle, light, and easy to heavy, painful, difficult, and unrelenting. In the dictionary and in Scripture, encouragement is a comprehensive behavior, a process, an experience. Encouragement also is something God invites us to both receive and give. "Therefore, encourage one another and build each other up . . . we urge you beloved to admonish . . . encourage . . . help." (1 Thess. 5:11-14)

On the fundamental level, encouragement is as simple as paying attention, to actively focus, to listen to another person. That encouragement is gentle, light, and easy. One's words to another person are likely to have little effect unless they come with full attention to that person's heart and soul. To attend, to tune in, means to listen fully with my eyes, my posture, my full presence . . . and with my ears. Dietrich Bonhoeffer observed in his book Life Together that "God not only gives us His Word, but also lends us His ear."

Scripture frequently reminds me of our heavenly Father's loving power and compassion. Even a brief review of God's character is sufficient to re-energize me now and inspire hope for the future.

When our encouragement to others goes out wrapped in tough love (like my wife's confrontation regarding my use of time), we must work doubly to make sure that we deliver it from our hearts. When we are on the receiving end of tough encouragement, we want to accept it openly and prayerfully.

Encouragement both given and received can move me to live a more bold, energized, and enlivened life. The promised encourager, the Holy Spirit, is at work in and through us. So receive the encouragement that He gives directly and through people in our lives. Give the encouragement that so many people around you need. Receive the encouragement given.

Christ is the source. "Take heart, encourage one another!"