The God of Surprises
Blog / Produced by The High Calling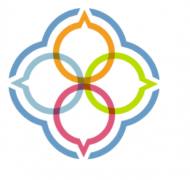 Recently, I accepted an invitation to do a newspaper interview that I didn't much want to do. Schedule pressures plus the anticipation of being asked a lot of personal questions left me in a rather negative, reluctant mood.
But God surprised me. The person who interviewed me was a dynamo, filled with excitement and joy. Rather than being the burden I dreaded, the interview gave me new energy for the day. Fortunately—albeit reluctantly—I had prayed about the interview even as I had walked to meet the reporter. God answered my droopy prayer in spades.
Whitney Balliett authored a marvelous book on jazz titled The Sound of Surprise. In it, he talks about the unpredictability of jazz. With jazz, the listener never knows what's coming next—the rhythms, the harmonies, the improvs—and this unpredictability makes it exciting. Jazz always seems to surprise us.
So it is with life and work. The only certainty is change, and change always comes as a surprise. We may be able to predict that change is coming, but we can't predict the details of its unfolding. The good surprises that God sends are often commonplace and ordinary. Unfortunately, we don't allow them to surprise us. Instead, we live in dread of the bad surprises. We want to anticipate them somehow, to be one step ahead, to be in control.
Of course, it is wise to prepare ourselves for the bad surprises in life, but we shouldn't overlook God's hand in every surprise. And we must be careful not to let our expectations get in the way. Much of the joy in our lives will be determined by how we react, and our reactions can make the difference between a life of joy and a life of fearful dread.
Remember the story of Paul and Silas sitting in jail one night? Perhaps both men were tempted to give up, go to sleep, and forget about the bad surprise of jail. Instead, Paul and Silas turned God's surprise into singing. That's when the night really got exciting. Jail doors opened, a guard almost killed himself, and a community reached a spiritual turning point. What might have been a night of despair turned into a night of wonderful surprises (Acts 16).
Unfortunately, by our very nature, we tend to face life with one eye looking over our shoulder. We all experience betrayal at some point in our lives. We all learn that bad surprises can be dangerous.
How do we guard against the bad surprises without becoming slaves to fear? How do we continue to recognize and appreciate God's surprises in the commonplace?
Most people want to think in terms of complex formulas and rules. In reality, it's really a simple formula. Our joy starts with faith and ends with thanksgiving. You see, we need a certain amount of faith to wake up to the good surprises of God. Cultivate alertness. Jesus kept telling his disciples, "Watch!" Pay attention! See all the good stuff! Gratitude requires faith, and faith produces thankfulness. Ingratitude is every day's atheism; God ignored is God denied.
When we live with gratitude—and an adequate humility—we are constantly surrounded by awe. A lot of the awe and wonder in life comes from looking for surprises. But surprises to us are never surprises to God. Christ's resurrection is the Great Surprise. That's why: "All things work together for good to them who love God" (Rom. 8:28).