How to Recognize When Work Takes Control
Blog / Produced by The High Calling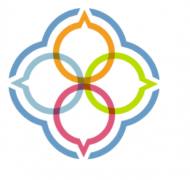 When my friend David stopped showing up for our weekly accountability meeting, we didn't push him too hard. He worked two jobs laying the groundwork for his future career, and we didn't want to stand in his way. We didn't realize he had a serious problem.
"Work has become my drug," he confessed a year later. "It's my escape from life. I'm afraid of what will become of me if I'm not working."
Over the following years, we watched David fight for balance in his life. Work is intended by God to be a sanctifying, God-honoring practice, but there are times when we must recognize the threats it can pose.
Work as Escape
Much like my friend, work can become a drug intended to save us from our inner selves, unhappy home situations, and the insignificance typically assigned to our lives apart from our jobs. When we cannot face ourselves outside of the office walls or worksite, we have allowed our jobs to infiltrate the parts of lives that need to be offered to God.
Work as Tyrant
I have seen many friends struggling against the tyranny of their jobs with demands for long hours, intrusions into family time, and draining them of their strength and energy. Work can hold us hostage, threatening personal and family time. We must ask if our jobs leave us with sufficient time and energy to be fully present with our friends and family.
One friend of mine lost a great deal of status at his job by setting boundaries with his boss, but he certainly saved himself and his family in the process by limiting his workday to twelve hours—what his employer calls "banker's hours."
Work as Dead End
I endured years of misery at several different jobs that I tried to use as a measure for the fulfillment of my dreams and desires. While work can be very fulfilling at times, letting our jobs define our worth or usefulness in the Kingdom of God turns our jobs into an idol that can only lead us to a dead end.
Work as Ministry
I never quite understood what it meant to "work as unto the Lord" until one day when I sat down to pray with a Christian colleague about a particularly chaotic situation at work. We prayed for the peace and reconciliation of God's Kingdom to come, and in that moment God powerfully met us. We watched the conflict reach a resolution in a matter of days.
Even when we don't feel significant in our jobs, God can use us to minister in powerful ways. We don't always know why we're in particular positions, but so long as we are prepared to be heralds of the Kingdom of God, we will have our priorities in place. When we approach work as an offering to God and a service to others, we can prevent ourselves from turning it into a drug, tyrant, or dead end.

–––––––––––––––––––––––––––––––––––––
Ed Cyzewski is the author of Coffeehouse Theology: Reflecting on God in Everyday Life. He blogs on theology at www.inamirrordimly.com.