Lessons from Elite Leaders: Limits, Accountability, and Marriage, Part 1 of 8
Blog / Produced by The High Calling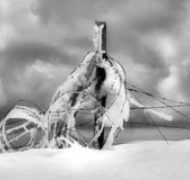 Part 1 | Part 2 | Part 3 | Part 4
Part 5 | Part 6 | Part 7 | Part 8
Setting limits on ambition, being accountable to peers, and getting married don't seem like the keys to career success. But these are three surprising longevity factors that Laity Leadership Senior Fellow D. Michael Lindsay found in his latest research on elite leaders. The Rice University sociologist has interviewed 500 leaders to date, including two former Presidents of the United States, cabinet secretaries, senior White House staff, Fortune 500 executives, and professionals from entertainment, non-profit, and media. He talked with leaders in each area about the personal, moral, and social factors that have sustained them over the course of their careers.
Lindsay says setting limits is probably the biggest challenge that ambitious, talented people face because it is so tempting to "ride the tailwind of achievement." Effective leaders set limits by establishing regular rhythms that nurture their lives. Having a regular practice of Sabbath rest, for example, is a practical habit that differentiates people who are successful over the long haul from those who have "a trail of broken relationships" and significant difficulty creating life/work balance.
Setting limits is a self-cultivated discipline, not one that is externally imposed, says Lindsay. Making a commitment to be home for dinner at a certain time every night, for example, means choosing not to work late at the office. Ebay.com CEO John Donahoe told Lindsay that he developed the habit of regularly making pancakes for his kids on Sunday mornings as a way to both stay engaged in family life and to bridle professional ambition. Unplugging from electronic devices on weekends is another simple way some leaders create a boundary.
The second surprising factor that Lindsay found to be vital to career longevity is accountability. Small groups, such as prayer and fellowship groups, can provide this kind of personal support. He says, however, that being part of a group or allowing someone to ask hard questions isn't the same thing as being accountable. "Instead," he says, "it is the practice of actually saying, 'Here are the lustful thoughts that I've had that I'm trying to eradicate from my life' or 'Here's the way I'm spending my money, and I think I'm probably not doing the right thing. Help me redirect.'"
Lindsay says there is a secular analog to religious accountability. Many non-religious leaders find support in groups like the Young Presidents Organization, which hosts forums in which a small group of business leaders who live in the same area meets together for mutual support. "What we find is that they're not necessarily holding you accountable in the same sort of spiritual way that a Bible study group might, but they are the people that you go to when your marriage is falling apart, when you find out your kid is doing drugs, when you're having sleepless nights because you're anxious about the next business deal."
Finally, Lindsay found that approximately 82 percent of elite leaders are currently married. Not all of them are on their first marriages, but he says the structures of our society make it easier for someone who is married to assume leadership positions. Not only can marriage provide a confidante, but it is also difficult for someone with sole responsibility for children to sustain a demanding job. "Somebody's got to pick up the slack," he says. "Someone's got to stay home when the kids are sick. Someone's got to be able to take them to the doctor's appointment and if you're flying around to Abu Dhabi, how's that going to get done?" He also says there are informal norms (like entertaining) in senior leadership positions that are easier to navigate with a spouse.
Setting limits on ambition and creating strong personal support networks may be counterintuitive to sustaining a vibrant career in the American context, but these are some simple ways that each of us can nurture our professional, personal, and spiritual health.
D. Michael Lindsay is a Senior Fellow at Laity Leadership Institute. He is Assistant Professor of Sociology at Rice University and Director of the Program for the Study of Leadership. He is also author of the Pulitzer Prize nominated Faith in the Halls of Power: How Evangelicals Joined the American Elite
. For this eight part series of lessons from elite leaders, The High Calling talked to Lindsay about his new PLATINUM Study, for which he has conducted 500 interviews. Photo by Ferran Jordà, with permission via Flickr.