Religion + Life with Elaine H. Ecklund, Part 6: Putting It All Together
Blog / Produced by The High Calling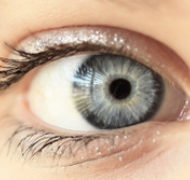 Our five-part series on the work of Laity Leadership Institute Senior Fellow Elaine Howard Ecklund focused on her research into what scientists really think about religion. It's been a compelling and fascinating series.
In part one of the series, we introduced Ecklund and her work on this topic. We learned that she has also investigated women's presence in physics, feminist women in the Catholic church, how pediatricians and pediatric oncologists grapple with religion, how new immigrants bring change to Christian churches in America, and how religion shapes the political engagement of immigrant communities.
In part two, we were introduced to the concept of "boundary pioneers." These are scientists who are well respected in the scientific community and who do cutting edge research, but are able to openly discuss issues related to faith in their work in a way that breaks down boundaries between science and faith.
In part three, we busted some myths about scientists' views on religion and religious people. We learned that only two percent of scientists identify as evangelicals and that religious scientists tend to be more theologically and politically liberal than non-scientists. We also learned that less than ten percent of scientists are adamantly opposed to religion, even among those who identify as atheists.
In part four, we discussed Scientism, a perspective on the world that considers science as the only way of gaining access to truth or reality. Ecklund said that even among scientists, many disapprove of this view because they "see religious ways of knowing as separate and even valuable distinctions from scientific ways."
In part five, we introduced Ecklund's current research on international attitudes toward religion among scientists. She is currently in Europe interviewing biologists and physicists and says she and her team "can think of no better way to discover how the international science community negotiates religion than to go straight to the source and study scientists themselves."
Several things will stay with me from this series, especially the concept of boundary pioneers... because I'd like to be one. How about you? What will you take away from Ecklund's work investigating attitudes about science and religion?
***
Religion + Life with Elaine H. Ecklund, Part 1
Religion + Life with Elaine H. Ecklund, Part 2: Boundary Pioneers
Religion + Life with Elaine H. Ecklund, Part 3: Myth Busting
Religion + Life with Elaine H. Ecklund, Part 4: Worshiping Science
Religion + Life with Elaine H. Ecklund, Part 5: International Attitudes
Religion + Life with Elaine H. Ecklund, Part 6: Putting It All Together
Image by D. Sharon Pruitt. Used with permission. Sourced via Flickr. Post by Christine A. Scheller.
Elaine Howard Ecklund is associate professor of sociology and director of graduate studies at Rice University in Houston, Texas. She studies cultural change in the areas of religion, immigration, and science. She is also a scholar at the Baker Institute for Public Policy and director of the Religion and Public Life Program at the Social Sciences Research Institute. Ecklund is author of two books:Science vs. Religion: What Scientists Really Think and Korean American Evangelicals: New Models for Civic Life.