Scan Your Heart for Spiritual Viruses
Blog / Produced by The High Calling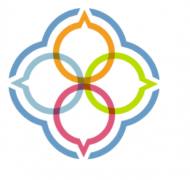 On a regular basis, I run what I call "make-happy" programs on my computer. Antivirus and other software programs check for threats lurking in the deep recesses of my laptop. If suspicious files or behavior are found, I remove the risks before they harm my machine—and hopefully before I unknowingly pass infections on to others.
On an admittedly less regular basis, I scan my own heart for unholy intruders. Sinful thoughts, selfish desires, and wrong choices sometimes linger unchecked. I rationalize a bad decision, discount a promoted colleague's accomplishments, or dismiss the merits of a new idea that wasn't my own. My interactions and relationships become infected. I lease space to these squatters and build protective walls so others don't see what's in my heart.
King David knew something about sin and cover-up. In 2 Samuel, we're told David stayed behind in Jerusalem while the other kings went out to spring battle. One evening from his roof, he spotted a beautiful woman bathing. He sent for her and lay with her. The woman (Bathsheba) conceived and sent word later to David that she was pregnant. Oops.
Like most sinners, David's instinct was to try to clear himself—in this case by ordering Bathsheba's husband, Uriah, home from battle to lay with her. When his plan failed, he set up Uriah to be killed, and then married Bathsheba himself.
Now there's some bad workplace behavior!
Only Bathsheba knew the truth, and she wasn't telling. So David continued as King of Israel.
One has to wonder whether David's elaborate cover-up plan took a toll on his professional relationships. Did he treat his colleagues with the same dignity after killing one of their own to cover his indiscretion? Could they sense an underlying fear as he struggled with trusting others? Did the unity of his team suffer as he became more distant and built walls to hide his sin?
Our professional relationships have special significance, since the workplace is where most people see Christian faith at work. Sin that lingers in our hearts breeds a double-mindedness that gets in the way of service to God.
Eventually David was confronted by Nathan and—to his credit—admitted guilt and confessed to God, expecting to die for his sins. But God showed his grace by forgiving David and allowing him to live and continue to serve as King. Psalm 51 records David's prayer of repentance, and verses 10-13 are instructive:
Create in me a pure heart, O God,
and renew a steadfast spirit within me.

Do not cast me from your presence
or take your Holy Spirit from me.

Restore to me the joy of your salvation
and grant me a willing spirit, to sustain me.

Then I will teach transgressors your ways,
and sinners will turn back to you.
David first cries out for forgiveness (a clean heart), and then for a change of attitude (a renewed spirit). He understands that his poor judgments and choices are the result of a sinful heart, and he prays for God to change that and prevent him from doing such things again. David's first petition concerns a right relationship with God; the second a right relationship with others.
It is important to note that Psalm 51 was written for the benefit and building up of the worshipping community. It is about personal repentance and forgiveness and also about living in right relationship with God and one another. In verse 11, David acknowledges the important connection between heart and service. He does not want to be removed from spiritual service as King of Israel, yet he understands that a consequence of sin is to be "cast away"—or set aside. David knows that to serve God fully, his heart must be undivided.
So identify today the threats to your system. Repair the damage. And re-commit yourself to serve God and others—through the high calling of your daily work.