The Toothache Principle
Blog / Produced by The High Calling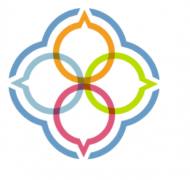 What did Jesus expect from his team of twelve? Can those long-ago relationships teach us anything today about teamwork and professional relationships?
A few thoughts come to mind.
The disciples were invited to join the team. They in turn chose to join the team. This speaks of reciprocity and freedom. The twelve were a team by choice—Jesus' choice and their own response. In a healthy team, there ought to be freedom to choose.
Does your team have this kind of reciprocity
?
The team lived in close quarters. They rubbed up against each other daily. They argued, they competed, and they worked it out. The team survived during good times (when it was good to be a disciple) and bad (when they could get killed for being a disciple). They had a shared value system and a common goal. They believed in what Jesus was doing, and their belief helped them stay loyal.
Do you believe in the purpose of your team
?
Each individual had a part to play. We know that Judas was the keeper of the common purse, that John was Jesus' special confidante, that Thomas was the resident skeptic, Nathaniel was plain spoken, and Peter the master of the grand gesture.
Can you see the value that each member of your team brings to the group and its purpose?
Teams bond over time. This group had three tumultuous years together. What they achieved corporately that time exceeded all expectations. The team effort propelled them into their life work, and each became much more than they ever would have been alone. Staying the course with your team may produce unexpected successes.
Loyalty is composed of all these elements. Responsibilities must be freely chosen. Teams bond over time and at close quarters. Be prepared for bumps and blisters, and work it out. Have a shared value system and a common goal. And remember the most important element in developing and keeping team loyalty: trust. The disciples did have an advantage . . . their boss was completely trustworthy. No human boss is completely trustworthy. Some will even betray our faithfulness, but God is always trustworthy. And he calls us to risk being loyal and trustworthy in our daily work.
Now, we come to
Proverbs 25:19
and what I call "The Toothache Principle": "Like a bad tooth or a lame foot is reliance on the unfaithful in times of trouble." Think about how it feels to have a toothache. It's miserable! You can't think of anything else. You can't get any work done until you take care of it. It gnaws at you, throws you off balance, and keeps you from concentrating. Likewise with a lame foot, your life and concentration are off balance. It is difficult to make any progress. Mistrust, disloyalty, and unfaithfulness will produce the same result in your team. They will not be able to do their best work.
Sometimes leaders have to make the hard choice. If your team is plagued with lack of trust, you may need to remove the "bad tooth" and bind up the lame foot, thereby restoring health to the whole. But if you do, always keep in mind Paul's admonition:
"As God's chosen people, holy and dearly loved, clothe yourselves with compassion, kindness, humility, gentleness and patience. Bear with each other and forgive whatever grievances you may have against one another. Forgive as the Lord forgave you. And over all these virtues put on love which binds them all together in perfect unity."