Two Easy Ways a Pastor Can Encourage People That All Work Matters
Blog / Produced by The High Calling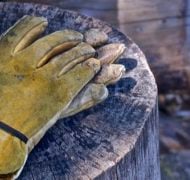 Two weeks ago, I went running with my pastor during lunch. You can do that in a small town. Somewhere around our second mile, we got to talking about Facebook and marketing segmentation and some of the boring details of my job that get me excited and make other people fall asleep.
My pastor listened attentively and encouraged me in my work. He asked questions. He offered some thoughts about his experiences with social media and what they might mean for the church. It was a good conversation because we both valued each other's knowledge. Not once did my pastor imply that my life would have more meaning if I had been called to serve God as a pastor or a missionary.
Thankfully, my pastor and my church understand that all good work matters to God. In some ways, I'm practically a pastor myself, working on a Christian website, talking about God all day. But I represent people in business and medicine and law and any number of secular jobs. Like many of them, I have attended churches where I was taught that my work didn't matter.
"It's all going to burn anyway," one of these pastors told me just a few years ago. Most pastors aren't so dismissive and condescending about work, they just don't know where to start. So instead, they preach the Bible admirably, connecting it to areas of life that the members of their congregation have in common--family, church, culture, community.
This afternoon, my friend Bob Carlton forwarded this link from a new article on faith and work by Richard Mouw. Mouw writes,
"My pastor has no idea of the kind of world I live in six days a week." That came from a prominent businessperson, a venture capitalist, during a lunch we had together when I visited the city where he works.

And even though that particular comment was clearly a complaint, it was expressed in a larger context in which he was speaking quite warmly about his involvement in the local church.

His congregation has good programs for his children, and he and his wife are involved in a small group they find spiritually nurturing. His pastor preaches good, biblically based sermons. All of that is very positive in his mind. What is missing, though, is any sort of connection to his actual daily work experience.
Mouw goes on to offer two easy solutions for pastors. First, they can visit members of their congregation during the work day at their places of work, perhaps as part of a lunch meeting with the church member. Second, they can publicly pray during church for people who work in business, education, entertainment, web design, medicine, or other jobs that are important in the economic environment of the church's community.
This article speaks to our core purpose here at The High Calling. For over a decade, we have been encouraging people in their work that God cares about everything we do. We have encouraging articles, daily reflections, audio messages, informative and inspirational videos, and a strong, supportive community.
More recently, we began to reach out to churches directly, hoping to empower leaders with tools that will help them meet this need in their local congregation. We offer sermon outlines on faith and work. We are developing new small group curriculum with the Center for Faith & Work at LeTourneau University. And we are doing our best to help churches address the issue on Labor Day Sunday. We are even offering webinars to pastors to make the process as easy as possible for them. At the risk of sounding like an infomercial, did I mention that we do all of this for free?
I apologize if I sound like I'm being pushy here. But I really believe in what we are doing here and the resources we are working on to help people integrate their faith and work.
The internet makes it hard for us to know what people find helpful. We have all sorts of metrics and numbers, but those numbers don't tell us the personal stories of transformation that happen in the heart of a reader.
Have you been touched by The High Calling? Tell us about it in the comments. Your message will encourage us, but it will also help us know how to serve you better in the future.
Post by Marcus Goodyear, Senior Editor of The High Calling.