Book Club: Beauty Isn't Poor
Blog / Produced by The High Calling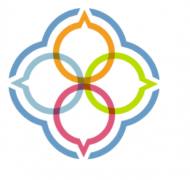 I've been excited to start discussing our first book club selection,
Make the Impossible Possible
by
Bill Strickland
. If you're just joining us, welcome! Cruise over to the
introductory post
and get a feel for what we're up to. You can join any time, or simply follow along. This week we're talking about chapter one:
From the Ghetto to Harvard Business School.
It gives us an overview of the book's message, as well as outlining the development of the Manchester
Bidwell
Center and its successful way of empowering people to achieve more than society—indeed more then they themselves—ever expected. I was impressed by the success rate and national recognition that the
Manchester Bidwell Center
has enjoyed. The list of achievements is amazing, from Grammy Award winning Jazz music to the long list of awards and honors that Bill Strickland himself has been granted. Harvard University Business School's interest in the program was also encouraging; I hope that such interest might spark other cities to adopt Strickland's
philosophy
and build similar centers. Also inspiring was the concept that "poverty is, essentially, the acceptance of meager possibility". From that standpoint, we are all poor in one way or another. We limit ourselves by choosing to believe that we are not
capable
of more, that we are limited by our
environment
or our genes or our financial situation. I could see in my own life ways that I've allowed this self-defeating frame of mind to affect my actions (or lack thereof). Finally, I've been thinking about how Strickland
designed
the center's building and filled it with beautiful things—artwork,
architecture
, music, even fresh flowers. What a difference that kind of environment makes! It made me consider my own environment. I don't direct an educational center, but I have a family whose lives are being shaped by their surroundings. Paying attention to details makes a difference. I found myself thinking about little things I can do to inspire my own family. Framing colorful crayon drawings to hang in the kitchen? Maybe a little Mozart during dinner, a vase of fresh flowers on the hall table? Small details are easy to overlook but alter how we see—and value—our world. What about you? What points struck a chord, inspired? Blog about them and we'll link to you. Or leave a comment here at HCB. We can travel from blog to blog— read, comment, and discuss. I can't wait to hear what you've got to say! Related articles by
Zemanta
RELATED POSTS: Elizabeth's
Throwing Flowers Against Evil
. The HCB post photo above was originally featured in "Throwing Flowers Against Evil", by
photographer Elizabeth O. Weller.
Used with permission.
Bookshelf Extension
If you are enjoying this book club selection, which explores how to succeed, grow, and create positive change despite difficult odds and circumstances, you might also like...
Three Cups of Tea: One Man's Mission to Promote Peace... One School at a Time
, by Greg Mortenson (Education)
The End of Memory: Remembering Rightly in a Violent World
, by Miroslav Volf (Ethics)
The End of Poverty: Economic Possibilities for Our Time
, by Jeffrey Sachs (Economics)
Stone Crossings: Finding Grace in Hard and Hidden Places
, by L.L. Barkat (Memoir/Christian Living)
Brain Rules: 12 Principles for Surviving and Thriving at Work, Home, and School
, by John Medina (Science/Work) Book Club post written by
Erica Hale.
Bookshelf Extension photo by
Andrea Birch.
Used with permission.
Join in the discussion! Book club posts this week:
L.L. Barkat's
So, Are You *Just* a Writer?
Laura's
Dream Big