Courageous Leadership
Blog / Produced by The High Calling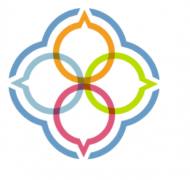 Leadership is about challenge not comfort, adventure not safety. That's why strong leaders often create some anxiety. Leadership moves a community to the place where answers are not easy to find.
Not long after Moses led the Israelites out of slavery into the wilderness, the people began complaining about their leader (Ex. 17:3). The people's impatience erupted into the demand for a quick fix. Later, Moses' brother, Aaron, wasn't as strong. He could not tolerate their anxiety so he gave the people what they wanted, a golden calf. Aaron succumbed to the pressure of the moment.
When a community or organization experiences high anxiety, there is an expectation that the leader will act quickly and supply the easy answer. Courage is rarely impulsive or reckless, but moves patiently and with careful deliberation. Imaginative thinkers consider alternative routes and act in a timely fashion. Jesus warns his followers about taking on a project without considering how much it will cost and whether they will have the resources to finish it (Luke 14:28).
Moses' great faith in God gave him the capacity to deal with people's anxiety concerning life in the wilderness. As their leader, he could not be as anxious as the people he served. Moses made the hard decisions with courage and confidence.
I'm reminded of a story Chuck Yeager tells. He broke the sound barrier because he sped up at precisely the point where others slowed down. The plane began to rattle as it approached a "barrier," but Yeager's confidence gave him the courage to push himself and his plane to a new level.
Moses continued to lead his people forward despite so many difficulties. In fact, he was not so sure he was cut out to be a leader. Many great leaders are like this. They don't maintain a high-profile, rather they convey a sense of modesty about their efforts. Near the end of his life, Abraham Lincoln said, "I claim not to have controlled events but confess plainly that events had controlled me." What makes Lincoln great is how he responded to those anxious events. (See Leading Quietly by Joseph L. Badaracco, Jr.)
In a time of dramatic change, Lincoln did not allow his leadership to be consumed by anxiety and uncertainty. Neither did Moses. Such times call for courageous leadership from individuals who act with faith and hope.
This is a competitive world and a competitive time. We all struggle with the changes happening around us. If we are not careful, we can let anxiety and uncertainty consume our leadership.
When tempted to give in to the pressure of the moment, perhaps the following Psalm would be helpful to remember:
"The Lord is my light and my salvation; whom shall I fear? The Lord is the stronghold of my life; of whom shall I be afraid? I believe that I shall see the goodness of the Lord in the land of the living. Wait for the Lord; be strong, and let your heart take courage; wait for the Lord." (Ps. 27: 1, 13, 14)
Questions for discussion:
1. How would you define courageous leadership?
2. How do the virtues of modesty and restraint foster good leadership?
3. What part do faith and hope play in the exercise of leadership?