Are You Emotionally Present?
Daily Reflection / Produced by The High Calling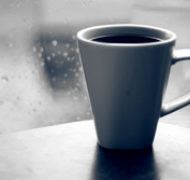 After all, what gives us hope and joy, and what will be our proud reward and crown as we stand before our Lord Jesus when he returns? It is you! Yes, you are our pride and joy.
1 Thessalonians 2:20
A friend of mine had a job that required him to be away from his family most weekends. He loved his young family very much and struggled to spend time with them. One time he shared with me a dilemma he had. Although he had a free weekend to be home with his children, he still felt compelled to serve at a home building ministry.

He said, "I really need to be with my family, but I also need to volunteer this weekend. My kids will understand. They'll see I'm doing good for others."

They might. As parents, if we are emotionally present with our children and transparent in our struggles, maybe they will accept our absences. That's what Paul is counting on with the Thessalonians. Paul tries to be emotionally present with them through his letters and prayers. He obviously has a deep loving concern.

Although Paul is no longer physically present with them, he wants the church to know that he is very much attached to their well-being. To that end, Paul sends Timothy to help and encourage them.

Absence is difficult for all parties involved, but Paul gives us the key to managing our absences. We must work to be emotionally present, sharing our love, concern, and fears.

QUESTIONS FOR FURTHER REFLECTION: What preoccupies you and keeps you from being emotionally present to your family and your community? In what ways are you emotionally present with them? Does your work make emotional presence more difficult?
PRAYER: Father, just as Jesus prayed, "My prayer is not for the world, but for those you have given me, because they belong to you." (John 17:9) Help me to be emotionally present with others because my relationships too belong to you.

Help me to be emotionally present when I'm physically present. Keep me from pursuing absence for the sake of doing or being more. Help me to be discerning. Lead me not into temptation.

Images sourced via Creative Commons.