Knowing God, Knowing His Inheritance – Part 1
Daily Reflection / Produced by The High Calling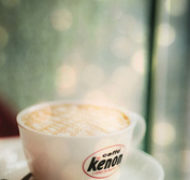 I keep asking that the God of our Lord Jesus Christ, the glorious Father, may give you the Spirit of wisdom and revelation, so that you may know him better. I pray that the eyes of your heart may be enlightened in order that you may know the hope to which he has called you, the riches of his glorious inheritance in his holy people, and his incomparably great power for us who believe.
Ephesians 1:17-19
Periodically, I get emails proclaiming good news. I have received a glorious inheritance. Someone formerly unknown to me has died and left me zillions of dollars. What great news! But, there's a catch. If I'm going to receive my fortune, I need to send private information or a substantial amount of money to some person who is also unknown to me. Hmmm. Do you suppose this is some sort of trick? No doubt about it. It is one of those "spamable" Internet schemes, that pretends to offer me a fortune but really wants to steal my fortune, however modest it might be.
In his prayer for the recipients of the letter we know as Ephesians, Paul asks that these people might know God better, in part by knowing "the riches of his glorious inheritance in his holy people." Paul wants us to know that we are participants in some astounding inheritance, and he prays to that end. He's not trying to steal anything from us. Rather, Paul wants us to know what we truly have to look forward to in the future.
And what we can expect is participation in a glorious inheritance. We have already learned about this in Ephesians 1. In verse 14, for example, the Holy Spirit guarantees our inheritance until we come to possess it in the future. But, verse 11 uses the language of inheritance differently, speaking of us as those who have been inherited by God. So, we wonder which use of the inheritance metaphor shows up in Paul's prayer in verse 18. Paul wants us to know "the riches of his glorious inheritance in his holy people." Does this mean "the riches of the glorious inheritance we will receive from God among his holy ones"? Or does it mean "the riches of the glorious inheritance God will receive among his holy ones"?
Our translation (the NIV) seems to prefer the first option. We are to know the riches of the inheritance that will be ours one day when we are with the Lord. To be sure, there is such an inheritance (see 1:11, 5:5; also Rom. 8:17; 1 Cor. 15:50; Gal. 4:7; Col. 1:12, 3:24). In this rendering of the Greek, the second item for which Paul prays is quite a bit like the first, since our future inheritance is part of the hope of our calling.
Tomorrow, I'll reflect on the possibilities of the second option for understanding inheritance in verse 18. For now, let me encourage you to consider the inheritance that will be yours when you are with the Lord.
QUESTIONS FOR FURTHER REFLECTION: When you think of your future inheritance, what comes to mind? What items? What feelings? What experiences? How might your reflection on your future inheritance impact the way you live today?
PRAYER: Gracious God, thank you that your promises are not like those emails that try to fool me and steal from me. Your promises are true and trustworthy. Among these promises is the statement, often made in Scripture, that I will one day receive a glorious inheritance from you. I will do so because I am one of your beloved children. Thank you for adopting me into your family through Christ.
Help me, Lord, to live today in light of the glory of the future. May the assurance of what lies ahead for me give me energy and motivation to live for your kingdom today in all that I do. Amen.