Do You Want to Play?
Blog / Produced by The High Calling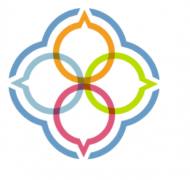 We have everything we need to be well. The church I serve came to this conclusion based on a scripture story about Jesus in John 5. Jesus walks up to an invalid of 38 years and says, "Do you want to be well?"

Jesus is asking this man a very precise question. In the Greek, the word for "well" is hugies which means, "to be restored to health." People often used the word metaphorically. I might say, "That man or woman is hugies." And it would mean, "That man or woman doesn't deviate from the truth of who he or she was meant to be."

What is the invalid's answer to such a question from Jesus?

"Sir," he says, "I have no one to help me."

Jesus doesn't flinch at this response. He sees right through the uncertainty that comes from 38-years of being stuck and tired. "Rise up," Jesus says. It's the word egeiro, which literally means "to be aroused from the sleep of death."

I was thinking about Jesus' response, when I read Stephen Covey's latest book on leadership. The best selling author of The 7 Habits of Highly Successful People believes our world desperately needs leaders who "find their voice" and "inspire others to find theirs." Covey calls this finding of voice, The 8th Habit.

Jason McElwain became a household name a couple of months ago, thanks to the leadership of his high school basketball coach at Greece Athena High School in Rochester, NY. "Hey Jason"—you can almost hear Coach Jim Johnson asking the question—"would you like a uniform so that you can sit on the bench in last game of your high school career?"

Imagine McElwain's response. He's autistic. He's 5'6". He's never played in a high school basketball game before. He's never been asked, until now. Coach Johnson knows how much humor and life the wildly popular team manager has brought to the basketball team. Now he wants to reward him. Secretly, Johnson hopes the game will present an opportunity for him to give McElwain playing time.

McElwain did get into the game with about four minutes to play. He wildly missed his first shot, than blew a lay-up. On the bench Johnson was crestfallen, wondering if he'd put McElwain in a situation that would overwhelm or embarrass him.

But then McElwain caught fire! In three minutes he became "the national poster of hope" for every parent and child who've heard the words "you're autistic."

McElwain hits six consecutive three pointers, and one other shot, for a total of 20-points!

By asking the right question, "Do you want a uniform?" and listening to the voice stirring inside of him, Johnson did something risky and unconventional. As a result, McElwain found his voice of expression on the basketball court. Now he has encouraged thousands of others like him not to deviate from the truth of who they were meant to be.

Just like the invalid man in our gospel story who found his voice of expression in the temple. He testified that Jesus had made him well on the Sabbath.

May each of us in leadership positions listen to the voice that stirs inside of us. As it arouses us, may others be empowered to find their voice, be restored to health, and become all they were meant to be.