The Family That Gets Laid Off Together
Blog / Produced by The High Calling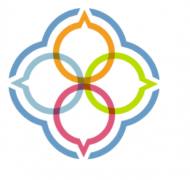 Today, many families are facing the challenges of financial uncertainty. Much of the current population has not lived through a widespread financial downturn, and there is a sense of underlying stress throughout our communities. If you speak with my friend Dennis, though, he would tell you that his own personal financial meltdown started long before the one facing our nation.
Dennis, his wife Ava, and their three daughters, Shay, Bethany, and Leesha, are an amazing family with a deep faith in Jesus Christ and a profound commitment to one another. About two years ago, Dennis found himself in the unenviable position of either being fired or resigning from his job. He had come to a crossroads with his boss and was able to see that there would likely be no reconciliation of their differences. He chose to walk away. What he wasn't expecting was that he, his wife, and their three daughters would begin the most challenging and stressful time of their lives.
A viable job would prove harder to come by than Dennis first expected, and he eventually had to move his family out of their spacious home into a 400-square-foot, one-room, one-bathroom structure in the back of his parents' home. Imagine a family of five, including three teenage girls, living in a place one-sixth the size of what they were used to.

Embarrassed, frustrated, and fearful, the family had to band together to weather the two-year ordeal. I had the opportunity to sit with them and ask them how they were able to not only survive, but also actually thrive in such a situation.
Teamwork was the clear overriding value that brought this family through the fire of financial hardship. It's so easy for us to retreat into our caves when faced with stress or adversity. It's almost intuitive. For Dennis and his family, living in a 400-square-foot dwelling put them in a situation where they were unable to run and hide from one another or their conflicts. They faced things head-on and dealt with them quickly.
Dennis had come to blame himself for the financial struggles of his family. Second-guessing himself on the choices he had made through the years, he doubted his adequacy in caring for his family in the manner they deserved. His family, especially his daughters, refused to let him continue down that track. Seeing the potential for him to beat himself up, they committed themselves to affirm, love, and respect their dad. This was no time for blame; it was a time for love, affirmation, and support.
As I've come to know Dennis and his family, I've observed that they are fiercely committed to one another. In fact Bethany, the middle of the three daughters, said that she was glad for the last two years of their life, because it helped them all to see that the most important component of life was not their "stuff" but one another. Financial security can be a fleeting notion.
The love of money can be the "root of all kinds of evil"(1 Tim. 6:9-11, NLT).
As we've seen this past year, the economy can crumble around us. But the people in our lives—our friends and family—remain constant and have the ability to give us a truer sense of security.
We are facing a financial crisis, to be sure. Rather than allowing what we fear to dictate our lives, let us lean upon those closest to us—and upon God. We can support one another when we rely on him for our stability.