Of Freedom and Duty
Blog / Produced by The High Calling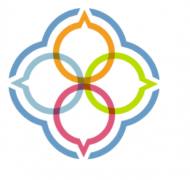 Does it seem odd to you that one of the strongest freedom sentences in the New Testament also becomes one of the strongest obligation sentences? St. Paul put it this way: "Owe no one anything, except love one another; for the one who loves another has fulfilled the law." The commandments, "You shall not commit adultery,' 'You shall not murder,' 'You shall not steal,' 'You shall not covet,' and any others . . . are summed up in this phrase: 'Love your neighbor as yourself.' Love does no wrong to a neighbor; therefore, love is the fulfilling of the law" (Rom. 13:8-10).

Paul's logic is that the gospel of Jesus Christ, which he just explained in chapters 1 through 12 of the Book of Romans, has a crystal clear implication for us once we believe it. We no longer are possessed by any human tribe or system. Jesus himself has set us free, "Do not be squeezed by this world" (Rom. 12:2), and because of the love of Jesus and His forgiveness and His victory over death, we are debt-free in everything important. No one can say the last word about us except for Christ: our Redeemer. He promises that nothing can separate us from His grace, which sets us free from powers, people, or situations that would seem to control our lives and the ways we understand our lives (Rom. 8).

St. Paul boldly simplifies our lives for us, "Owe no one anything," except . . . Now begins the obligation, but not oppressive obligations of guilt or fear of punishment, nor a cowering kind of duty that comes from holding a lower rank than someone else's.

This is genuinely healthy freedom obligation flowing out of our experience of grace—just the opposite of our obligation to people or institutions for fear of reprisal or punishment. We feel duty bound to love because we have been loved; and, therefore, our only real duty is to share with our neighbors the love we ourselves have received from Jesus Christ. We are obliged by grace, but what an obligation! The obligation to do good, and not harm. And the result is joyous fulfillment of God's grand design, so that my neighbor and I are both made richer and freer.

Can anyone improve on that?