God Knows What You Need
Daily Reflection / Produced by The High Calling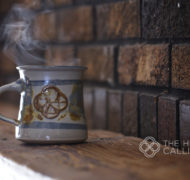 "When you pray, don't babble on and on as people of other religions do. They think their prayers are answered merely by repeating their words again and again. Don't be like them, for your Father knows exactly what you need even before you ask him!"
Matthew 6:7-8
If God knows everything we need before we ask in prayer, then why should we pray? Won't God give us what we need whether we pray or not?

There's no doubt that God gives us good things for which we do not pray. Yet we pray, nevertheless, because God tells us to do so. Through prayer, we participate in God's work in the world. That's the way God has designed things, with us as his partners in both work and prayer.

Moreover, we pray, not only because God says we should, and not only because prayer allows us to make a difference in the world, but also because through prayer we draw near to God. Though we often come to God with our needs leading the way, as we lay these before him, we discover afresh the comfort and joy of his presence. Like David in Psalm 17, after we have told God what we want him to do for us, we discover that our greatest satisfaction is in knowing God intimately.

QUESTIONS FOR REFLECTION: What difference does it make that God knows your needs even before you tell him in prayer? Have you ever come before God with your needs, only to discover that the presence of God matters more than anything else? Do your times of intercession ever lead into adoration?
PRAYER: Thank you, gracious God, for knowing my needs even before I bring them to you. This wondrous truth enables me to pray freely, without worrying about getting all the words right. You know what's in my heart. You know my needs.

Yet you want me to pray, not so much to inform you as to be in relationship with you. Through prayer I draw near to you, experiencing the wonderful peace of your presence. Through prayer, I join in your work in the world. Amazingly enough, you have chosen to make me one of your partners. What an honor and a privilege!

Even in this moment of prayer, Lord, may I know that you are with me and I am with you. May I enjoy your presence right now, and throughout this day. Amen.