God's Promise for Sarah
Daily Reflection / Produced by The High Calling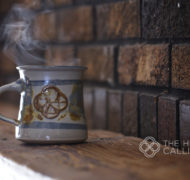 "And I will bless her and give you a son from her! Yes, I will bless her richly, and she will become the mother of many nations. Kings of nations will be among her descendants."
Genesis 17:16
God announces to Abraham his intention to bless Sarai beyond her wildest dreams. Her new name, Sarah, from the Hebrew word for princess, points to her becoming a mother of a son. Through this son will come rulers of many nations. What an amazing promise! For a ninety-year-old woman to bear a child is a miracle indeed. But this is exactly what God says he will do. Sarah will indeed be richly blessed.

As Christians, we also receive marvelous promises from God: peace, power, eternal life, God's abiding presence, etc. God's promises give us hope when we feel discouraged, strength when we are weak.

QUESTIONS FOR REFLECTION: Which of God's promises do you regularly remember? Why? How do God's promises impact your daily life?
PRAYER: As I read of your amazing promise to Sarah, I think of all you have promised to me, dear Lord. Your goodness exceeds my comprehension and gladdens my heart. Thank you for all you have promised. And thank you that I have begun, even now, to receive the bounty of your future. How utterly blessed I am to know you, gracious God, and to receive your promises. Amen.