Grace in Adversity
Blog / Produced by The High Calling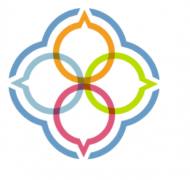 Arthur Ashe was the first African American to win national and international tennis tournaments. His powerful ground strokes and accurate serves produced singles victories in the United States and Australian Opens and at Wimbledon.

In 1979 Ashe had open-heart surgery and a year later announced his retirement. In 1983 during a second open-heart surgery, he probably received blood tainted with the HIV virus, which causes AIDS. After he was diagnosed with HIV, a reporter asked, "Do you ever ask, 'Why me?'" Ashe answered, "After I won Wimbledon in 1975 I didn't ask, 'Why me?' So I'm not going to ask it now."

We remember Arthur Ashe for his many tennis accomplishments, but perhaps his greatest achievement was his trust in God's sovereign power for "strength sufficient for all my needs whatever they may be." Arthur Ashe's legacy to mankind is grace in adversity. He died in 1993 at age 50–as victorious in dying as in living. His final match was his crowning victory: Love, Love.