The Grace That Led Me
Blog / Produced by The High Calling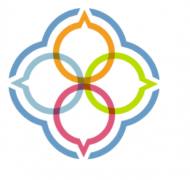 In the spring of 1974, I was standing in line to preregister for fall classes at Western Washington University. I'd come at my appointed time, but knew I wasn't ready. I had scribbled the numbers of a few required courses on the form, but after having taken required courses my entire freshman year, I was slow to repeat the pattern.

I wasn't ready to think about September. I was still trying to make it through April. I hadn't yet approached mid-terms of my third quarter at Western, and more to the point, I was still unsure about what I was doing there.

My brother Steve, a sophomore, was there to get an English Education degree. I had assumed I would be doing the same; but, as much as I loved the literature courses I'd taken, I had been less than excited by and, frankly, less successful in the education courses, the "methods" courses that were intended to teach us how to teach. That spring, my first spring away from home, my first season exploring the foot trails of the North Cascades, my first spring on my own, I had a hard time making it to class. I had a very hard time making it to my education classes.

Anyway, there we stood in line. Steve knew that I had gotten a little off track, and he knew that I was a little lost, so he suggested that I register for the beginning poetry class. I didn't think I would.

Still, he had taken the same course during the prior fall quarter, had studied with the same professor-poet whose name was listed for the following fall. Steve had loved the class. "It's a good chance to write," he told me. "And Huff will give you an A pretty much no matter what you write, so long as you write, so long as you show up."

After a few "not A" performances in Adolescent Psychology and English Methods and Linguistics, I was eager to meet Professor Huff. So I wrote in the course number, added a couple of other required courses, and signed on the dotted line.

I thought no more about it.

When I returned in the fall, I still hadn't thought much about my poetry writing course; but when I arrived at the classroom for the 7-10 p.m. class, I was a little surprised to find more than 50 students trying to squeeze into the small seminar room. I checked the room number on my sheet, and decided that I was in the right place, even if a lot of others clearly were not.

Then the professor arrived. She was not Professor Huff. She was a young, very blonde, very thin, and somewhat puzzled-looking Annie Dillard. And the first words out of her mouth were something like: "This isn't going to work."

She had, I was to learn, just recently won the Pulitzer Prize for her book, Pilgrim at Tinker Creek. She had more recently moved from Virginia to the Pacific Northwest. She had agreed to teach a couple of courses for the English department. Of the 50-plus students clamoring to get in the door, I was probably the only one who hadn't a clue about this amazing stroke of luck. Of the 50-plus students begging to stay, only the original 15 who had registered for the course the previous spring would be allowed to remain in the class, and I was one of them. I still wonder at the luck, the grace that led me to that place.

She taught us a great deal about poetry, about seeing, a great deal about hard work. She taught me that poetry was something that mattered, something I could do, something that might be apprehended as a vocation, a medium by which one might discover God's will, God's nearness, God's love.

It was Annie Dillard who eventually got me into graduate school, where I discovered that I might make a life as a poet and a teacher of poetry. In the 25 years since that fall quarter, I've never wanted to be anything else.