The Grass Withers, but the Relationships Don't
Blog / Produced by The High Calling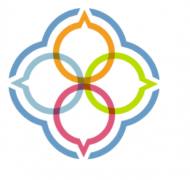 Twelve years ago, ornamental horticulturist Bruce Neary got the news no valued employee wants. He was being laid off. His employer, a wealthy New Jersey businessman known for the elaborate landscaping at his four luxurious properties, was going to prison for defrauding investors. Bruce went from managing those properties to doing whatever it took to feed his young family.
The newly unemployed father diligently sent out his resume. Despite holding a BA degree in Ornamental Horticulture from Rutgers University (where he teaches in the off-season) and an agricultural MBA from Texas A&M, he got nowhere. In the meantime, friends and acquaintances began asking him to do small jobs: planting a tree, painting a house, etc. He would take the seats out of his wife Betsy's mini-van, load it with materials and go to work. One day, Betsy suggested he stop sending out the resume.
BCN Horticultural Services has grown over the years through word of mouth alone. Bruce has never advertised and has kept overhead low by working from home and renting supplies whenever possible. This year, after earning a BA degree in Ornamental Horticulture from Virginia Tech, the Neary's son Brenden joined the business. Together this highly educated and highly skilled team seeks to glorify God in its work.
Bruce says he tries to be a blessing to people by eliminating their anxiety. "We'll do anything from planting geraniums to a $150,000 installation job. We tell them, 'You don't have anything to worry about. We have your best interest at heart.' " He says it's a tough sell because people are often skeptical of contractors' motives, but he views himself as a steward of their resources. Brenden adds, "We treat their property as if it is our own. . . . We're more concerned with people than with the landscape."
Sometimes spiritual conversations are spurred when a customer sees the Scripture verse embossed on the company's letterhead. The motto is Isaiah 40:8: "The grass withers, the flower fades; but the word of our God stands forever." Other times, conflict with a client becomes an opportunity for prayer. If a customer unjustly attacks, Bruce probes to see if something deeper is going on. He says, "We're very in tune about building relationships. If we run into nasty people, we look past them."
Brenden sees his role at work as that of being an ambassador for Christ. "You have to do literal good work in the work place. . . . There is nothing in the Bible that talks about God being pleased with shabby work. If you're going to do something, you've got to do it to the best of your ability, and if your ability allows you to do something with a lot of detail and quality, don't cheat people out of that."
How does the family nurture its own relationships? Betsy, who is responsible for administration and container planting, says, "We're very upfront about feelings. We don't hide them. We spend time working out problems." She explains, "I think Brenden had more trouble with me than he has with Bruce because he knows more than I do, and yet there was an aspect of the business that I was responsible for and had been doing for a long time. We had to work that out."
The Nearys have expanded in uncertain times. They're adjusting to the economic downturn by honing their skill set and being better stewards of their own resources. They are more willing to compete for jobs that in the past they would have let go, and they are learning to deal with clients who suddenly can't pay their bills. At this point, Bruce is unwilling to seek remedy through the legal system or collection services. He says, "The Lord can retrieve my money, and if he doesn't retrieve my money for me, then we don't need it."
Still, he concludes, "I'm always somewhat nervous. I was nervous when Brenden came on board, and I knew I had to pay him $750 a week. . . . Everybody in the world can tell me I have the resources; it'll happen; but there's no way I'm going to believe that for a period of time." To counter his own anxiety, he builds his faith through prayer, Bible study, and relationships with other Christians.
Bruce says that working for a highly demanding boss prepared him to run his own business. "I did not believe there was anything I could not do because I was asked to do crazy stuff." It is this kind of tenacity and can-do attitude that keeps BCN Horticultural Services thriving in uncertain times.
---------------------------------------------------------------
Christine Scheller is a widely published freelance writer. Her blog Christineascheller.wordpress.com is a part of HighCallingBlogs.com, our online community that focuses on work and God. The picture [no longer available] is an actual lawn maintained by Bruce Neary.