Grateful for Community
Blog / Produced by The High Calling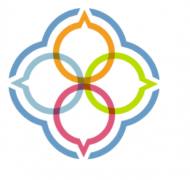 I press on toward the goal to win the prize for which God has called me heavenward in Christ Jesus. . . Join with others in following my example, brothers, and take note of those who live according to the pattern we gave you. (Philippians 2:14, 17)
The blessing of encouragement comes through community, from ordinary people sharing with others what Christ gives them. We draw closer to one another as Christ draws us to himself, and his encouragement flows through us to others who need it, too.
For a moment, think about people who have encouraged you in important ways: a teacher, friend, pastor . . . mentor. You might jot down their names. Now take a moment to think about people you can encourage this week, and write down their names as well.
Lord, thank you for the gift of community in Jesus Christ. Thank you especially for the people you put in my life who have encouraged me. Don't let me forget about them. Let there be opportunities this week to encourage someone else with the hope and joy you have given me. Amen.